Software Delivery
A troublesome software download that means that frustration is the first emotion your customers associate with your product, an obstacle that's hard to overcome.
CacheFly's performance is second to none, with expert technicians available 24 hours a day seven days a week, prepared to ensure that your downloads are delivered quickly and reliably. If it's Monday night in New York, it's already Tuesday morning in Australia and CacheFly's operations center knows that your customers never sleep, and neither do we.

CacheFly provides best-of-breed benefits for software companies, including:
No contract, if you're ever unhappy with our service, cancel at any time without penalty
24/7 Support from experts in content delivery who understand the needs of software companies
URL/Referrer blocking rules to prevent simple hotlinking
ProtectServe downloads, blocking *all* unauthorized downloads and controlling access to subscription content
Easy implementation - simple HTML changes allow you to implement CacheFly instantly.
Massive performance improvements, up to 10x faster downloads
Unlimited scalability for large software releases and updates
Powerful, real-time reporting.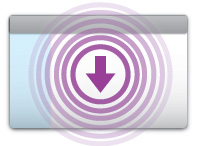 CacheFly gives you the tools you need to ensure the best download experience possible for your customers. With over 10 years in experience delivering the fastest, most reliable download experience, the CacheFly CDN has handled hundreds of millions of software downloads. Our customers range from small shareware shops to some of the largest software companies in the world.

Our worldwide delivery network puts your software at the internet's major peering points, where we deliver it directly onto end user ("eyeball") networks directly, eliminating latency and offering unmatched performance.

Get started today with our 30 day risk free trial and experience the CacheFly difference.