Video Delivery
A new study from ABI Research forecasts the number of viewers who access video via the web to nearly quadruple in the next few years, reaching more than one billion in 2013. Are you prepared?
CacheFly's Content Delivery Network instantaneously delivers the highest quality video without the need for buffering. Imagine delivering HD Quality video at up to 10x faster than other video delivery solutions. The CacheFly CDN will make it happen.

Highlights:
H.264, Adobe Flash (SWF and FLV), Windows media and all other formats supported
Unlimited and instant burstability for handling large events and "flash crowds"
Seamless integration with all major video players for fast and flexible deployment
Lightning fast performance and our 100% availability SLA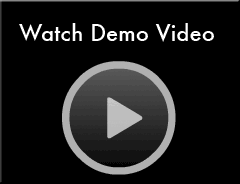 The CacheFly CDN has handled video delivery for some of the biggest names in the business, ranging from Leo Laporte's TWiT Network and Kevin Rose's Revision3 to Procter & Gamble and Team USA. Every month our global network delivers more than 200 million videos to clients all over the globe.

Our worldwide delivery network puts your videos at the Internet's major peering points, where we deliver it directly onto end user ("eyeball") networks directly, eliminating latency and offering unmatched performance.

Stop losing your audience due to slow downloads and extensive buffering. Sign Up for a 30 day trial today!