20 years of service
Company Evolution
CacheFly CDN is the only CDN built for throughput, delivering rich-media content up to 10x faster than traditional delivery methods and up to 30% faster than other major CDNs.
A leader in CDN technology, CacheFly has held a track record for high-performing, ultra-reliable content delivery for two decades – longer than nearly every other CDN. We pioneered the use of TCP Anycast in 2002, an innovation that upstart CDNs continue to build upon. With more than 3,500 clients in over 80 countries, organizations consistently choose CacheFly for scalability, reliability, and unrivaled performance.
1999
Downloadhosting.com
Way back in 1999 CacheFly started as Downloadhosting.com as a response to the need for high quality, reliable file distribution for small software developers.
2004
Pioneering TCP Anycast
CacheNetworks worked closely with select customers and pioneered the use of TCP Anycast – creating the world's first TCP Anycast based content delivery network. Thorough research and development with users paid off, resulting in unsurpassed reliability and performance worldwide.
2005
Launch of CacheNetworks
After years of comprehensive testing and development, the CacheFly service was launched in March of 2005 to bring a new generation of customers access to the best in content delivery.
2007
10th Global POP launched
CacheFly opened our 10th Global POP in Tokyo, Japan.
2007
#1 in Podcasting
CacheFly partners with Twit and Diggnation to deliver more podcasts and stories than any other CDN.
2008
Reached 800 customers
Thanks to fast, high-throughput performance and reliability backed by 100% SLA, we signed up our 800th customer.
2009
17th Global POP deployed
Thanks to ever growing number of large customers, we expanded to 17th Global POP – Madrid, Spain.
2010
More than 2000 customers served
Ranging from Fortune 100 companies down to single person operations, thanks to a predictable cost model, on-demand capacity and unsurpassed performance, our network grew to over 2000 customers.
2012
First Multi-CDN deployment
CacheFly partners with Cedexis and deploys our first multi-CDN solution, increasing performance by over 50% compared with a leading CDN alone.
2013
35th Global POP deployed
Thanks to ever growing list of large global companies, we expanded our presence to 35 POPs – with Jakarta, Indonesia coming online.
2016
Crossed 15,000 hostnames
Our continued growth via word-of-mouth referrals and satisfied customers, leads us to surpass 15,000 hostnames.
2016
Launched Advanced Media Services
New solution for media serving with progressive downloads, adaptive streaming, transcoding, and transmuxing as added capabilities.
2017
40th Global POP deployed
Due to our ever-growing demand in the middle east, we added a POP in Doha, Qatar.
2018
New Advanced Reporting Dashboard
Launched new customer satisfaction focused initiative. New reporting dashboard designed from ground up, featuring advanced logging and reporting tools.
2019
Launches new Smart Edge App Platform
New open source Javascript environment built to run Edge Applications. It gives developers powerful caching, content modification, and routing tools for maximum control of their CDN experience. Built-in advanced features such as on-the-fly content optimization with up to 60% reduction in page load speeds.
CacheFly
Today
With almost 50 strategically-placed global POPs and a wide range of comprehensive solutions, CacheFly is the best choice for solving customer challenges, designing custom solutions, and being a trusted partner with superior reliability and support.
WHAT OUR CUSTOMERS ARE SAYING
Why do companies of all sizes choose CacheFly?

CacheFly has exceeded our expectations on every level, from the technical operation of the actual service to the top-notch support staff and their responsiveness. I don't believe our CDN has ever suffered noticeable downtime.
Director Of Technology, Ars Technica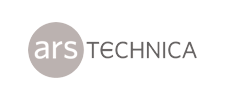 CacheFly just works. Our users don't have to think about how they get our programs; they just do, fast and easily…the show must roll and CacheFly keeps them flowing without a hitch.
Founder, Owner & Host, TWiT.TV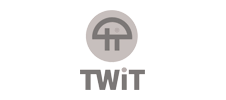 Cachefly stood above the competition with their sensible and affordable pricing, clean interface, and straight forward API. And in 10 years, CacheFly has never failed to deliver (both literally and figuratively).
5by5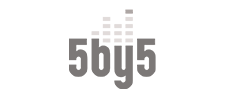 POWERING THOUSANDS OF CUSTOMERS, INCLUDING