Scale Into One of the Fastest Growing Markets
CDN más rápido en América Latina – We're the fastest CDN in Latin America
LET'S GET STARTED NOW!
South America
It's no secret that CacheFly has recently expanded our footprint in LATAM. We've navigated the multiple government attitudes and laws to understand how this market operates. The South American Continent is predicted to be a significant emerging market over the next 5 years, especially in gaming and entertainment. Countries like Brazil and Argentina have increasing viewership and gamers. Latin American internet penetration hovers at just over 72% and CacheFly is dedicated to helping grow the sector. More than 300 million people are using the Internet in South America, and that's a user base you don't want to miss out on.
CacheFly has the best throughput in South America. You won't find a CDN to outperform CacheFly and we have the solutions and features to optimize for your needs. With current PoPs in Sao Paulo, Bogota, La Paz, Buenos Aires, Lima, Santiago de Chile, and Rio de Janeiro you can count on us to deliver your content reliably all over the continent. When you add our LATAM PoPs to ones in Querétaro, Mexico; San Juan, Puerto Rico; then Phoenix, Miami, Dallas and Los Angeles in the US we give you powerful network coverage throughout Central and South America.
CacheFly is the obvious choice for CDN in South America today. We have better throughput and more uptime than our competitors while still providing white-glove customer support and remaining agile to react quickly to our customer's needs.
There is no other CDN that will work as tirelessly at your side to address all of your content delivery needs, even in regions that require a bit more effort.
We have an extensive plan to expand our presence throughout South America. We evaluate how our CDN improves performance in each country and build out expansions so things feel instantaneous to your end-users no matter where they sit.
WHAT OUR CUSTOMERS ARE SAYING
Why Do Companies of All Sizes Choose CacheFly?

CacheFly has exceeded our expectations on every level, from the technical operation of the actual service to the top-notch support staff and their responsiveness. I don't believe our CDN has ever suffered noticeable downtime.
Director Of Technology, Ars Technica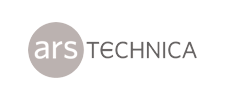 CacheFly just works. Our users don't have to think about how they get our programs; they just do, fast and easily…the show must roll and CacheFly keeps them flowing without a hitch.
Founder, Owner & Host, TWiT.TV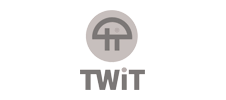 Cachefly stood above the competition with their sensible and affordable pricing, clean interface, and straight forward API. And in 10 years, CacheFly has never failed to deliver (both literally and figuratively).
5by5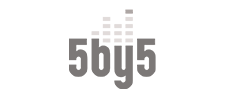 POWERING THOUSANDS OF CUSTOMERS, INCLUDING