Ultra-low latency Video delivery
Live video should be… LIVE!
Other CDNs have HLS/DASH target latencies in the 10's of seconds. Get a head start on your competition with our live video workflow with latency under 3 seconds, globally.
LET'S GET STARTED NOW!
No buffering
Video Streaming Service

VOD Library
CacheFly's industry leading cache hit ratio provide the best-in-class experience for delivering deep and large VOD catalogues to viewers globally. Our dominating global throughput performance ensures that even the longest tail content is delivered with fast time-to-starts and no rebuffering.

Advanced Media Services
Stop encoding in multiple bit-rates and allow our AMS (Advanced Media Services) to transcode HLS, HDS & DASH segments on-the-fly. Individual segments are transcoded, ensuring a fast start time. Get even smarter by using our JavaScript Fly runtime to dynamically modify manifests in real-time to deliver personalized users experiences, dynamic ad insertion, etc.

Origin Shielding
Reduce your origin spend by tens of thousands per month. Is your current CDNs cache hit ratio slowing you down? Are you locked into their player or encoding ecosystem? Does your multi-CDN config not keep the caches warm enough? Immediately and permanently drive your cache hit ratio to 100% by using our Origin Shield. Our global throughput dominance ensures that any cache-misses from another CDN are delivered 5x faster than origins like AWS's S3 or Google Cloud Storage.

WHAT OUR CUSTOMERS ARE SAYING
High-Volume streaming? We've got you covered
"We were having problems with our existing CDN maintaining video quality at peak and with over 250,000 concurrent viewers, scalability and reliability are paramount to our business. When we moved our US and EU viewers to CacheFly, our rebuffers dropped by nearly 80% and our video quality metrics were the highest we've recorded, all during our peak 6-10 PM eastern window. CacheFly truly "changed the game" for us."
Director of Technology
CacheFly's Video Delivery Service
Adaptive, on any device
High-quality video and seamless performance from anywhere, anytime, on any device. Keep your viewers coming back for more with an uninterrupted video watching experience. Scale your streams to reach global audiences of any size. Don't let poor CDN performance lead to bad reviews or low video plays.
WHAT OUR CUSTOMERS ARE SAYING
Why do companies of all sizes choose CacheFly?

CacheFly has exceeded our expectations on every level, from the technical operation of the actual service to the top-notch support staff and their responsiveness. I don't believe our CDN has ever suffered noticeable downtime.
Director Of Technology, Ars Technica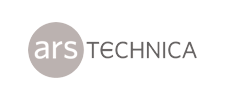 CacheFly just works. Our users don't have to think about how they get our programs; they just do, fast and easily…the show must roll and CacheFly keeps them flowing without a hitch.
Founder, Owner & Host, TWiT.TV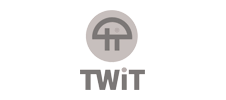 Cachefly stood above the competition with their sensible and affordable pricing, clean interface, and straight forward API. And in 10 years, CacheFly has never failed to deliver (both literally and figuratively).
5by5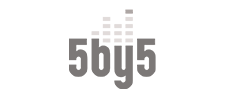 POWERING THOUSANDS OF CUSTOMERS, INCLUDING