Smart Edge Apps
Get Ahead of the Competition
Write, run, and test Edge Applications with our new open source Fly® Runtime. When you're ready to ship, simply deploy to CacheFly's global hosting infrastructure with a single command.
LET'S GET STARTED NOW!
CacheFly's Smart Edge Apps
What is it?
Our Fly® Runtime is an open source Javascript environment built to run Edge Applications. It gives developers powerful caching, content modification, and routing tools.
Powerful APIs for solving content distribution problems
On the fly Next-gen Image optimization
Application Load Balancing
Smart asset delivery
Easy to use, easy to setup
How does it work?
The Fly® runtime is based on v8, with a proxy-appropriate set of Javascript libraries. There are built-in APIs' for manipulating HTML, image content, low level caching, and HTTP requests/responses. When possible, we use WhatWG standards (like fetch, Request, Response, Cache, ReadableStream).
Uses webpack to bundle your javascript
Assumes the presence of index.js and a basic webpack configuration
You can customize everything by creating a webpack.fly.config.js which will be loaded for you
Use npm packages compatible with the v8 javascript engine, you don't have access to node.js-specific concepts or packages.
Limitless Possibilities
Advanced Control of the in-between
You can use Fly® to build HTTP load balancers, caching services, and more. Edge Applications are typically built to replace or augment infrastructure that runs between web apps and users.
This in-between is a great place to solve certain categories of problems:
A/B testing at the load balancer layer
Route traffic to different cloud providers
Cache personalization data geographically close to individual users
Route authenticated users to specific apps
Enforce backend SLAs, serve fallback content when backends are degraded
Load balancers across cloud storage providers
Per user rate limiting (for APIs or apps)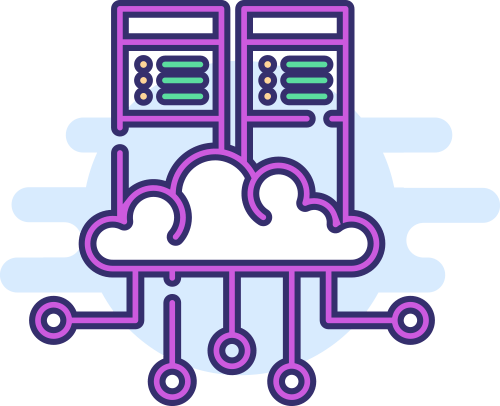 Modern JavaScript
Write modern JavaScript with all the async/await goodness available in ES2017
Target the same APIs you use in the browser: fetch, Response, Request, Streams, and more
Import other people's modules for faster development
Lightning Fast Edge Libraries
Deliver http requests fast
Resize, crop, and edit images with the Fly® image library
Modify content on every request: rewrite html, compress assets, and more
Full Development Environment
Develop, run, and test locally using fly deploy/test
Staging and production environments
Build an integrated continuous integration pipeline
AVAILABILITY IN THE PAST 12 MONTHS
WHAT OUR CUSTOMERS ARE SAYING
Why Do Companies of All Sizes Choose CacheFly?
CacheFly has exceeded our expectations on every level, from the technical operation of the actual service to the top-notch support staff and their responsiveness. I don't believe our CDN has ever suffered noticeable downtime.
Director Of Technology, Ars Technica
CacheFly just works. Our users don't have to think about how they get our programs; they just do, fast and easily…the show must roll and CacheFly keeps them flowing without a hitch.
Founder, Owner & Host, TWiT.TV
Cachefly stood above the competition with their sensible and affordable pricing, clean interface, and straight forward API. And in 10 years, CacheFly has never failed to deliver (both literally and figuratively).
5by5
POWERING THOUSANDS OF CUSTOMERS, INCLUDING