Your Next Big Break
Careers
We are an innovative, focused group of technology nerds driven to make the internet faster, and reach farther. We build lasting relationships with our customers and consider ourselves their partner in content delivery. We focus on being proactive, responsive and accountable while having fun and enjoying a great deal of autonomy in our work. If you are self-motivated and excited about cutting-edge innovations you'll feel right at home here at CacheFly.
WE WORK TO BE
Better Every Day
At CacheFly we believe that our small team, working together, with great technology, can make a bigger impact to our customers than any other company on earth. That's what has motivated us the last 18 years to show up to work every day, ready to take on the issues our customers face. By working to understand what customers are looking for we have built long lasting business relationships and custom CDN environments for our customers. Every day we focus our work around improvement. Whether we're improving internal processes or global internet infrastructure, we strive for excellence.
A TEAM THAT IS
Fun, Familiar and Flexible
We're a fully remote team but that doesn't stop us from connecting and having fun together. Whether on Zoom, Slack, or at our company-wide events we have a great time together. At CacheFly we aim to enjoy ourselves at work. It's our mindset that improving and innovating is a result of having fun at work. We offer flexible schedules that allow for real work-life balance, competitive benefits and salaries, and an incredible team of co-workers.
THINK YOU AND CACHEFLY COULD EQUAL SUCCESS?
Put In a Proactive Application
E-MAIL
PHONE
+1 312 895 3030
ADDRESS
111 W. Jackson Blvd.
Suite 1600 Chicago, IL 60604
WHAT OUR CUSTOMERS ARE SAYING
Why do companies of all sizes chose CacheFly?
CacheFly has exceeded our expectations on every level, from the technical operation of the actual service to the top-notch support staff and their responsiveness. I don't believe our CDN has ever suffered noticeable downtime.
Director Of Technology, Ars Technica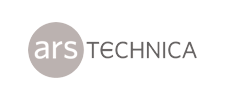 CacheFly just works. Our users don't have to think about how they get our programs; they just do, fast and easily…the show must roll and CacheFly keeps them flowing without a hitch.
Founder, Owner & Host, TWiT.TV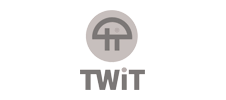 We needed a CDN that would be simple to integrate with, did what we needed it to do, and all at the right price. CacheFly was the natural choice.
COO, Topix