Fully managed, track proven.
SECURITY SUITE
Powered by Oracle Dyn Web Application Security services (formerly Zenedge).
LET'S GET STARTED NOW!
24/7 Support. Fully Managed.
Intelligent Security
At the core of the CacheFly Security Suite is proprietary machine learning algorithms, coupled with threat intelligence and big data analysis. As a managed service, you'll also have 24/7 support operated by a team of global cybersecurity experts.
We provide a full range of cybersecurity solutions, including:
Bot Manager – Advanced bot detection and mitigation platform
WAF – AI-driven web application firewall powered by machine learning.
API Protection – Advanced API protection with Native SDK for web/mobile.
DDoS Protection – Scalable, hardened Layer 3/4/7 DDoS protection and mitigation.
Network/Malware protection – Cloud-based malware protection for websites.
Security made Simple
Benefits
CacheFly Security Suite products are multi-tenant hosted services with globally distributed points of presence (PoP) and geographically dispersed DDoS mitigation centers, coupled with security operation centers monitoring and mitigating attacks 24x7.
Cloud-based – no new hardware, easy integration, scalable.
Managed 24x7 – Managed by a globally distributed team of security professionals.
Simple to use – Intuitive, web-based dashboard designed for simple management all from one location.
Fully Managed
Layers of Protection

Token-Based Authentication
Maintain secure control over your files by requiring users to verify their identity via individual security attributes and allowing links that connect to URLs of your choice.
Two-Factor Authentication
Get the ultimate protection against fraudulent data breaches with 2FA secure access to our customer portal.

Real-Time Reporting & Analytics
Directly monitor your traffic and get real-time insights into security issues as they occur.
WHAT OUR CUSTOMERS ARE SAYING
Why do companies of all sizes choose CacheFly?

CacheFly has exceeded our expectations on every level, from the technical operation of the actual service to the top-notch support staff and their responsiveness. I don't believe our CDN has ever suffered noticeable downtime.
Director Of Technology, Ars Technica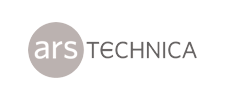 CacheFly just works. Our users don't have to think about how they get our programs; they just do, fast and easily…the show must roll and CacheFly keeps them flowing without a hitch.
Founder, Owner & Host, TWiT.TV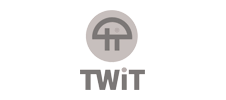 Cachefly stood above the competition with their sensible and affordable pricing, clean interface, and straight forward API. And in 10 years, CacheFly has never failed to deliver (both literally and figuratively).
5by5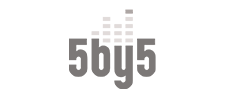 POWERING THOUSANDS OF CUSTOMERS, INCLUDING