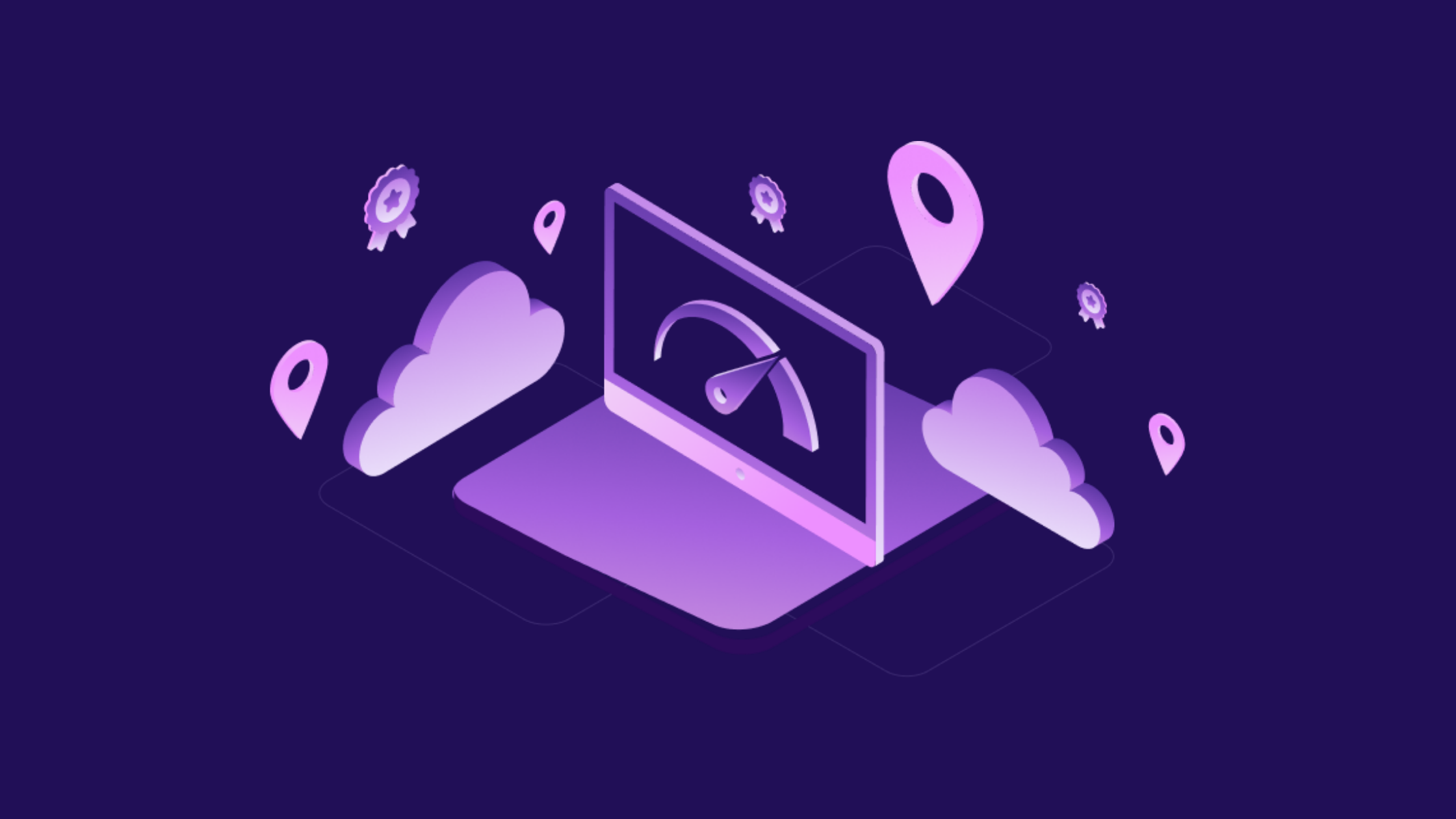 5 Things You Didn't Know You Could Do With DNS
Running a multi-CDN setup may sound like a daunting endeavor, but thanks to CacheFly and NS1, it's not only an easy thing to do, it's a pathway to savings and great end user experience. This may sound a little far-fetched, but we've got the technology to make it happen! Naturally, challenges that come with running a multi-CDN setup like synchronizing cache purges and ensuring that the content is consistent across multiple providers can be handled by the experts at CacheFly. NS1's next-generation DNS platform was built from the ground up with traffic management at its core and brings exciting capabilities and innovative new tools that allow businesses to enact traffic management in ways that were previously impossible.
Imagine the ability to influence the decision over what CDN is chosen at a given time, using real-time metrics or business rules. In a different time, this would have required some heavy middleware integration with traditional load balancing solutions – a natural inflection point for latency to creep in. In this business, getting the right answer to the right user in the fastest way possible is the only way to really reap the redundancy and performance benefits that a multi-CDN paradigm provides. Believe it or not, this can be done at the DNS layer!
5 Things You Didn't Know You Could Do With DNS
Here are five examples of what you can do with NS1's advanced traffic management features when working with a multi-CDN setup:
An intelligent control plane for enabling Multi-CDN. Leverage metadata and network information about your end user's journey through the Internet to choose a CDN that will perform the best given their geographic location, the ISP they're using, and Real User Monitoring that can be used to arbitrate these decisions with NS1's optional Pulsar RUM DNS.
Leverage load shedding to prevent meltdowns. Automatically adjust the flow of traffic to your endpoints in real-time based on telemetry coming right from your endpoints or application. Avoid overloading a datacenter without taking it offline entirely, and seamlessly route your users to the next nearest datacenter with excess capacity.
Enact business rules and meet your applications needs with filters that use weights, priorities, and even stickiness. Distribute your traffic in accordance with your commits and capacity. Combine weighted load balancing with sticky sessions (e.g. session affinity) to adjust the ratio of traffic distributed among multiple CDN providers while still ensuring that returning users continue to be directed to the same endpoint.
Route around problems. NS1's optional Pulsar engine can constantly monitor your endpoints from the vantage point of your end users. A fiber cut in New York city means your users on Verizon FiOS can't get to your New Jersey Datacenter? No problem, we'll automatically route them to the next most performant option in Ashburn. Problems with connectivity between two ISPs like SingTel and Starhub? Leverage our Pulsar or our ASN Filtering to send users coming from each network to the CDN endpoint that will service them best.
Cloud burst! NS1 can leverage ready-to-scale infrastructure to handle planned or unplanned traffic spikes. If your primary colocation environment becomes overloaded, NS1 can dynamically send new traffic to another environment according to your business rules, whether it's AWS, your next nearest facility, or a DR/failover site.
Summary
For businesses that need to deliver Internet-scale performance and reliability for high- volume, mission-critical applications, NS1 is a comprehensive DNS and traffic management platform that uses infrastructure data to make intelligent routing decisions in real time. Unlike traditional DNS technologies that are fractured and rudimentary, NS1's dynamic, data-driven platform and unique Filter Chain routing engine were purpose-built for the most demanding applications on the internet.
NS1's technology closes the loop on modern distributed application delivery by converging dynamic, intelligent, and responsive routing technology with RUM and your application's own unique telemetry. Whether you're building the next big thing, or you've made it to the Fortune 500, NS1's technology is solving previously intractable problems, and improving performance for webscale applications.
Reap the benefits of optimizing your current CDN environment, without the headaches having to figure out how to do it yourself. Let us help build the Multi-CDN configuration you've been looking for. Learn more