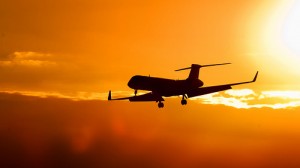 Best travel apps to use in 2014
Whether you're planning a romantic getaway with a significant other or a big family reunion, planning a trip can be a hassle. But in today's world of smartphone convenience, there are plenty of apps that can help you plan your big trip and ensure that you get the best deals, see all the sights, and get the most out of your stay no matter the destination. Though there are hundreds of apps available, these are the best travel apps for 2014.
Save money on your flight with SkyScanner
This free app available for Android, iOS, and Windows is for the frugal flyer, allowing users to search for low-cost options when booking tickets. SkyScanner can suggest alternate dates and airports that may save users money. Though there are plenty of other apps that can search for cheap flights, SkyScanner has the best assortment of options and allows users to mix and match connecting flights to maximize overall savings.
Use City Guides, Offline Maps to plan your itinerary
Though the name City Guides, Offline Maps doesn't exactly roll off the tongue, this free Android and iOS app is invaluable if you are looking to plan an itinerary, especially abroad. Simply download a city guide before you leave home and you'll be able to see attractions, highlights, and more — all offline, which eliminates the worry of using a huge amount of data. Using the app's "My Guides" feature, you can plan an itinerary, map out your route around town, and even view suggested attractions. Though PC Mag notes that this app does lack a precise date and time feature, making a true agenda impossible to create, the app's offline map functionality makes it a must-have for international travelers.
Use Waze if you're hitting the road
If you are avoiding the skies and driving to your destination, Waze is an app you simply can't do without. Free for iOS and Android, this app updates road conditions in real time, allows you to connect with other travelers using the same roads, and even lets family or friends waiting for you to monitor your progress and view your estimated time of arrival. The app also sends you real-time alerts for traffic issues, including reported speed traps and traffic tie-ups, and will suggest alternate routes if it looks like a big delay is on the horizon.
The best travel apps are those that allow users to vacation on their own terms by delivering meaningful content to them as quickly as possible, without lag, no matter where they go. Leveraging a global network via a CDN to deliver app content ensures that travelers get the information they need as fast as possible no matter where they roam.
Photo credit: Flickr