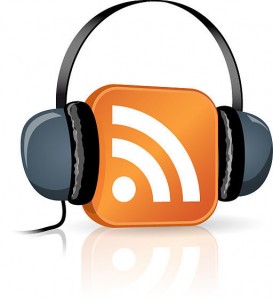 Speed channel streaming is key for podcast delivery
When someone turns on their radio to hear a news broadcast, they expect to hear the audio immediately. The expectation for listening to podcasts on the web is no different. Users want their content, and they want it without delay.
Audio and content providers need to offer speed channel streaming to keep their audience captive and listening. Users won't tolerate dropouts or latency issues that are typical of content providers on the web with poor technical infrastructures. If your company wants to expand its audience, it should partner with a leading content delivery network (CDN) to ensure the fastest possible podcast and audio delivery.
CDNs make audio and podcasts fly on the web
Most podcast providers want to focus on offering compelling content to their listeners, not on investments in network hardware. Using a CDN allows your company to serve your audience with high-quality audio unhampered by latency issues or drop-outs, without any distraction away from content creation.
CDNs optimize audio delivery in many tangible ways. The best CDNs are able to access the Internet's most valuable peering points, ensuring that listeners can easily access your programming all over the world, no matter their location. Whatever the media format, it is delivered quickly and seamlessly to your audience.
A CDN is a must for scalability
If the next Howard Stern, for example, is one of your broadcasters, will your technology be able to handle a large number of new listeners once his audience starts growing? If your company partners with a quality CDN, scalability in a situation like this won't be an issue. Your audience will grow and you won't have to pay through the nose for additional bandwidth.
Improving speed channel streaming lets your listeners access your company's podcasts or audio content without a any hassle—just like they were flipping on their radio. Using a CDN to optimize your network infrastructure ensures your audience remains satisfied as it grows.
Photo credit: Wikimedia Commons