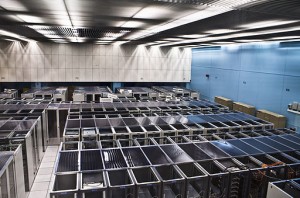 Web-based applications serving rich media will thrive with a CDN
Your company has some killer web-based applications, perhaps an MMO game or an app that serves up a steady diet of video, audio, and other media for online consumption. There are only a few issues: You are not getting many customers, and the customers you do have are complaining about slow download times, choppy videos, and poor latency.
If this sounds familiar to you, your company may have a bigger problem: poor network performance. Partnering with a content delivery network (CDN) may be the solution to allow your web-based content—no matter what type—to thrive.
Clues your website may need a CDN
Lack of new subscribers and copious amounts of complaints from existing ones are a sign that your rich media website isn't performing as it should. This may be the case even if your company's own internal testing shows that download speeds are normal, and you never see any issues with lag or latency.
Testing your website at your own office won't necessarily provide the same experience that a user has, especially when they could be located anywhere in the world. The Internet uses peering points to exchange traffic between different networks. If your own network is not able to reach the most important of these points, the user experience will suffer.
What does a CDN provide for your business?
A top-ranked CDN strategically places its server farms near the Internet's most important peering points. This allows your customers to enjoy the best possible experience when they are using your web-based applications. Lower latency and no lag time means happier users, who will be more likely to tell their friends about a great website they found.
When positive word-of-mouth marketing like this leads to more customers, the best CDNs will provide seamless scalability so your company's network will grow at the same rate as your customer base. It's a win-win situation for everyone.
Be on the look out for clues that may reveal your company needs to work with a CDN. A CDN may be the solution your company needs to ensure your web-based applications perform at their very best.
Photo credit: Wikimedia Commons