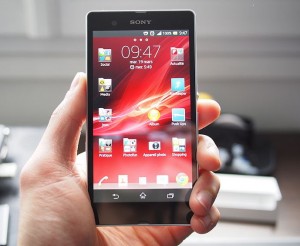 WhatsApp, Doc? Facebook makes healthy investment in real-time messaging
Facebook minted two new billionaires last month: WhatsApp Co-Founders Jan Koum and Brian Acton. The social media giant offered $19 billion for Koum and Acton's cross-platform mobile messaging app, along with a Facebook board seat for Koum. This investment raises more than a few questions, including concerns about possible privacy changes and the future of instant messaging worldwide. Did Mark Zuckerberg and company make a healthy choice here, or is this a bitter pill to swallow?
The Same, but Different
A recent TIME article compares WhatsApp and classic Internet portal America Online (AOL). Author Ben Bajarin argues that both fill the same role by connecting the unconnected. In the 1990s, AOL was responsible for bringing millions of Americans online for the first time via desktop computers and dial-up modems. Now, Facebook and its new messaging app are doing the same thing in developing nations across the globe, and fighting for a spot in massive markets such as China and Japan.
The difference, of course, lies in the platform. AOL and similar Internet services relied on personal computers, which meant users were stationary and their usage per session was measured in hours. WhatsApp and its parent company focus on mobile devices where users are active for brief moments — and consumers are now far less forgiving of latency.
Privacy is also a concern for WhatsApp. The messaging service allows users to send text messages, images, audio, and video to any other user with the app, regardless of their platform. Instead of relying on traditional SMS channels, the mobile app relies on a user's Internet and data plan to provide "unlimited" messaging without additional fees. Because the app handles a massive volume of personal data, some critics are worried Facebook will change the kind of data WhatsApp collects and shares. However, Koum says his company has no plans to make any privacy changes.
Getting the Message
Connect the unconnected? Check. Respect privacy? Check. But this partnership still has one more hurdle to overcome: Speed. As noted above, users have no patience for failed message deliveries or partially downloaded videos. For WhatsApp to justify the $19 billion price tag and allow Facebook to turn a profit on this deal, text, picture, and video messages need to arrive intact and nearly instantly. Otherwise, users will turn to one of countless other alternatives. In China, for example, many Internet service providers (ISPs) have developed their own messaging applications — WeChat, developed by ISP Tencent, has over 300 million users.
Therefore, reliable content delivery is crucial for WhatsApp and Facebook, and the same goes for any social media endeavor. Without a content delivery network (CDN) that has worldwide access to major Internet peering points, data can easily be bogged down. When users may have only minutes of screen time before they reach their destination or must turn off their phone, this kind of delay simply won't be acceptable.
Security is also critical. While robust privacy policies are necessary to protect consumer data, so too is protection when this data is moving from point to point — the right CDN marries speed, simplicity, and security.
Photo credit: Wikimedia Commons