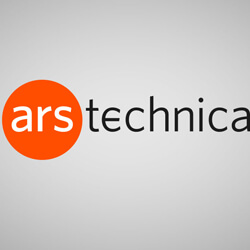 5 Ways Ars Technica Combats the Threat of Website Latency
Since its start in 1998, Ars Technica has grown to become one of the largest tech news sites, serving an average of 60 billion pages per month. According to Ars' Director of Technology, Jason Marlin, "We are one of the largest, busiest websites in tech news—not just because of the writing, but because Ars loads very fast."
The sentiment is true. Readers expect pages to load fast. In fact, 40% of people will abandon a site that takes longer than 3 seconds to load.
How does Ars Technica do it?
Here are 5 ways Ars gives their readers nothing but the FASTEST delivery, using CacheFly CDN.
1. HIGHEST GLOBAL THROUGHPUT DELIVERY
"We have a lot of tech sites ask us, 'how do you get your site to load so fast?'," said Marlin. "In the U.S., our average response is 400 ms (page loads) for users who have cached most of the pages." Just as most sites use CDNs, Ars uses CacheFly to replicate its website files (JavaScript, CSS, images, and videos, etc.) onto the CDN's globally distributed network of servers, for closer (and faster) delivery to readers. However, using CacheFly's proven highest global throughput delivery, Ars is able to give readers comparably FASTER delivery than with any other CDN.
2. INFINITE SCALABILITY FOR SURGES IN TRAFFIC
With CacheFly's infinitely scalable bandwidth, Ars Technica delivers its website fast—no matter what kind of surges in traffic. Marlin notes, "Now we're seeing around 60 million page views, and sometimes we have spike events, e.g. announcing the latest Apple iPhone. Those types of spike events will sometimes generate 15-16M page views. Without a CDN, a big announcement like that would completely shut us down. With CacheFly, you don't even see an issue. The CDN just absorbs it, while all other websites in the same scenario are struggling to stay up. Customers commend us on that."
3. FETCH CONTENT USING REVERSE PROXY
Instead of taking endless amounts of time to manually upload lots of small files, Ars uses Reverse Proxy as an upload method, allowing CacheFly to automatically fetch non-cached objects—simply by leaving the content on Ars' origin and rewriting the URL to point to CacheFly. When asked about their use of Reverse Proxy, Marlin responded, "We were amazed by how well it worked when deployed. Reverse Proxy has made our deployment process so fast and has reduced the complexity of our deployment. The bonus is that this method requires no work from us in terms of syncing assets—we simply make sure files are available on our servers and reference them from the CacheFly CDN URL—the rest is magic!"
4. REPLICATE UPDATES SUPER-FAST
Some CDNs can take up to 24 hours to apply updates, which can be problematic—especially for news sites, which often make frequent updates, and base their reputation and credibility on relevancy and accuracy. However, when Ars makes an update to its website, those updates are applied to all replicated versions on CacheFly's servers—within SECONDS—ensuring readers always receive the latest version of Ars Technica—SUPER FAST.
5. AUTOMATIC COMPRESSION OF FILES
Ars further speeds up delivery to readers, using CacheFly's Gzip Compression—which compresses files to optimize transfer via the Internet. In addition, Gzip compression helps to decrease bandwidth costs by using less data to transfer over the wire.
"CacheFly has exceeded our expectations on every level—from the technical operation of the actual service, to the top-notch support staff and their responsiveness…Overall, we're very happy."

-Jason Marlin, Director of Technology, Ars Technica