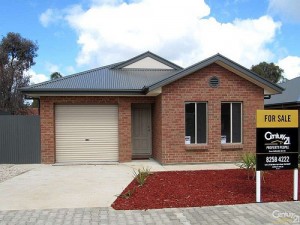 Embracing real estate technology for the modern agent
The Internet is a vital aspect of the home-buying experience for both the real estate agent and the potential homeowner. Real estate technology continues to parallel the advancements seen in the overall e-commerce world. State-of-the-art realty websites deliver a wide range of rich media content: external and internal images of for-sale houses, video walk-throughs of properties currently on the market, and quick access to relevant real estate metadata, like neighborhood and school information.
Additionally, searching for a house on the Internet in the first place requires fast access to geographic data, providing the home buyer a seamless experience as they zoom into a specific region or navigate from city to city. Real estate firms who don't invest in the technology behind their website run the risk of home shoppers leaving for a competitor's site when presented with a substandard website experience.
Home buyers increasingly turn to the Internet
Ninety percent of home buyers search for homes online, with 52 percent making the Internet their first step when beginning their search, according statistics from the National Association of Realtors (NAR), as reported by real estate marketing company Properties Online. Forty-two percent of buyers found their new home through an online source. The web plays a vital role when searching for a real estate agent as well: 70 percent of home buyers used the Internet to research a potential agent.
The NAR also released a study with Google that showed a 253 percent increase in real estate queries on the Web search giant in the four years prior to January 2013. There remains little doubt: The days of perusing the newspaper for home listings are gradually waning. Any real estate agency that wants to stay in business needs to embrace the best in Internet technology.
Videos and images an important part of real estate technology
According to Properties Online, videos are one of the leading trends in real estate technology helping to enhance home marketing. Potential home buyers expect to be able to embark on a virtual walk-through of any property that interests them. This rich media content is easily shared on social media websites, helping properties gain momentum on the Internet. Additionally, videos can also include testimonials from the agent as well as their previous clients.
Property images also play a large role in attracting the potential home buyer. These photos need to be as large as possible, with at least HD-quality resolution, portraying the house and surrounding yard in the best possible light. The interface for navigating the images must be easy to use and work equally well on desktop and mobile devices; HTML5 compatibility helps provide a state-of-the-art experience.
An easy-to-use website on both mobile and desktop platforms is a must
Home buyers are also increasingly using their mobile devices when shopping for a home. This fact was noted in the NAR's study with Google, which showed that 45 percent of home buyers used a mobile device at some point in the process. With the number of smartphone and tablet computer users growing, expect this percentage to trend upwards over time.
Real estate websites need to render properly in both a desktop browser window and on a mobile device. Since many mobile shoppers are using either a 3G or 4G connection with less bandwidth than a typical home Internet connection, realtors must ensure that their rich media content — property images, video walk-throughs, etc. — downloads quickly for mobile device users. Once again, there is a real risk of a potential home buyer leaving for a competitor's website when presented with substandard real estate technology.
Choosing a technology partner to help provide a superior Web experience
Finding technology partners to facilitate a top-notch real estate website is a must for the smart realtor. A technical team experienced in Web design can architect an intuitive website that works seamlessly on both desktop and mobile platforms. More important, however, is finding a partner that can ensure the website and its rich media content download quickly no matter the home buyer's location — enter the content delivery network (CDN).
CDNs are able to accelerate Web page downloads and deliver rich media content faster than normal Web hosting. The best content delivery networks use TCP-anycast routing to offload traffic from the real estate website servers to the CDN's networks, which improves latency and reliability and results in a website experience 10 times faster than typical web hosting. Property video walk-throughs and other related media gain access to the Internet's most important peering points, ensuring fast access and download speeds no matter the home buyer's location.
A CDN's support for a wide array of media formats means the content is compatible with laptops, desktops, and mobile devices on all major platforms. A 100 percent service level agreement (SLA) gives potential home buyers access to real estate listings whenever they decide to go house hunting.
With advancements in real estate technology following the overall trend towards providing high-quality video and images over broadband Internet networks, realtors can't afford to be left behind with an outdated website. Research a partnership with a content delivery network today.
Photo credit: Flickr