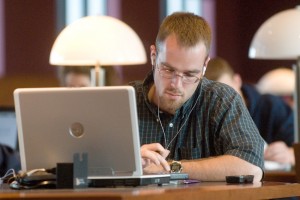 Advantages of online learning with CDN capabilities
University courses are no longer just for students preparing to start their careers. Today, many professionals are taking courses to further their education and advance their career; in many cases, this is happening through online courses. There are many advantages of online learning that have allowed institutions of higher education to flourish on the Internet by offering innovative programs geared toward a variety of types of students.
Online courses allow the virtual classroom to expand and teach students across the globe while keeping costs and overhead in check, since online institutions don't require the same types of physical amenities that traditional universities use. Additionally, by using a content delivery network (CDN), online institutions can ensure that they are able to handle large amounts of traffic without breaking the bank.
Why is a CDN important?
One of the biggest advantages of online learning is that students from around the globe can participate in the same course, but because many online courses require streaming video, image galleries, and file distribution systems, ensuring that all students are able to access the course materials they need can be a challenge. This is why working with a reliable CDN vendor is important for any educational institution that offers online courses.
How does a CDN work?
A CDN is designed to complement your existing server infrastructure with affordable servers across the globe. This ensures that when a student logs into a course, the content they need is served from the data center nearest them. CDN providers allow customers to choose the regions in which they most need resources and to pay only for the access they require. For example, if a college's enrollment is mostly comprised of American students, the CDN can be configured to enhance performance for users in the United States. Similarly, if a college is offering classes to students across the globe, the online resources can be steered to the regions where the most students reside.
This may sound complicated, but many content delivery network vendors have in-house experts who can set up a CDN to ensure that students are not delayed by lag or downtime.
Photo credit: Flickr