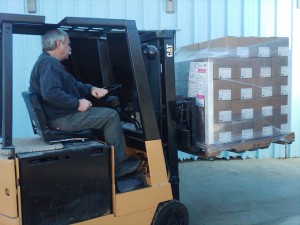 Amazon shipping changes encouraging more users to sign up for Prime
A recent change to Amazon shipping rates appears to be designed to convince more users to sign up for the Amazon Prime service, which offers free shipping and access to a host of video streaming content. Website owners and content providers need to see this change as further evidence of the growing importance of providing high-quality media on the Internet.
Amazon Super Saver Shipping now requires a $35 minimum order
Amazon's Super Saver Shipping feature served the company and its customers well as consumers were compelled to buy just one more item to reach the previous $25 free shipping threshold. Now a $35 minimum order is required for Super Saver Shipping. Amazon didn't comment on their reasons for the change, but one obvious result will be that more users will consider signing up for Amazon Prime. Some Wall Street pundits also feel the company is slated to miss an earnings announcement, and made the change to improve revenue.
Amazon Prime costs $79 per year for a subscription. The service provides unlimited two-day free Amazon shipping, but it also allows access to the company's growing library of video streaming content. An increase in Prime subscribers means that more consumers will be enjoying a high-performing video streaming service.
Web content providers need to take video streaming performance seriously
Website owners that provide rich media streaming content to their users need to be aware that more Amazon Prime subscribers means more sets of discerning eyes enjoying web-based video streaming from a high-quality provider. Now is the time to ensure that websites are performing at their highest efficiency.
Partnering with an industry leading content delivery network is the best way to ensure high-performance video streaming. The best CDNs feature access to the Internet's most important peering points, allowing users fast access to rich media content no matter their location. The numbers of users watching online videos is increasing, so offering superior streaming performance is vital.
Photo credit: Wikimedia Commons