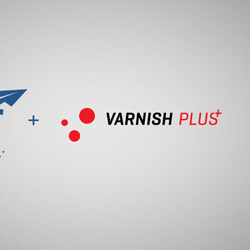 Announcing CacheFly CDN—Turbocharged with Varnish Plus
I'm pleased to announce that over the past year, we've been revamping the underpinnings of our CDN, using Varnish Plus.
WHAT IS VARNISH PLUS?
Varnish Plus is an enhanced version of the open source front-end web application accelerator (HTTP reverse proxy).
WHY DID WE DECIDE TO DEPLOY VARNISH PLUS?
We decided to implement Varnish Plus for two reasons:
Significant Performance Boost:
When combined with our high throughput performance CDN, Varnish Plus dramatically improves our TTFB, while preserving our industry leading throughput.  Varnish Plus is also a lot more efficient on todays modern hardware, which allows us to scale out additional PoPs with less hardware.
Ability to Deploy New Features—Faster:
Since CacheFly began in 2005, we've relied on a mix of open-source solutions with our custom patches. While this allowed us to grow and scale into the high performance CDN we have today, it's become infinitely more challenging to deploy new features. In addition to the performance improvement, using Varnish Plus enables us to deploy new in-demand features where we can add or change features within minutes—not days, all while backing it with our 100% availability SLA. 

WHAT DOES THIS MEAN FOR CUSTOMERS?
We're offering our customers a turbo-charged version of CacheFly. What has always been the fastest throughput CDN in the world, will now be even faster.  Moving forward with Q2 and beyond, we'll be deploying some amazing new features, including HTTP/2 support!