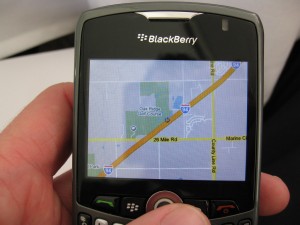 Best travel websites need superior accessibility for travelers on the road
Spring is almost here, and many travelers are looking to rid themselves of cabin fever by hitting the open road for a trip to pretty much anywhere but home. Given today's mobile-enabled society, these same customers expect to be able to access the best travel websites from their smartphones or tablets. With the nation's leading providers expanding their 4G LTE network coverage areas, Internet speeds close to a cable or digital subscriber line service are possible from a car, hotel room, or even a recreational vehicle.
Because of the increased availability of high-bandwidth Internet on the go, travel website providers need to be at the top of their game when it comes to two major issues related to the technical architecture of their website. First, rich media content — such as video walk-throughs of a vacation rental property or photos of a restaurant — needs to be delivered in a fast, bandwidth-optimized fashion. Second, the website's design needs to take into account mobile Web accessibility principles so the site renders properly in smartphone browsers.
Work with a content delivery network partner for mobile website optimization
For mobile Web accessibility, the best travel websites need to make sure their in-house or subcontracted Web development staff are up-to-speed on the latest mobile design standards and best practices. On the other hand, optimizing the delivery of rich media content is best handled by a partnership with a leading content delivery network (CDN) skilled in Web acceleration and other techniques to provide travelers with a captivating experience when accessing a website from the road.
The best CDNs leverage TCP-anycast routing to accelerate Web pages' loading processes, which is useful for slower mobile Internet networks. Using gzip compression ensures that vital mobile bandwidth is conserved. Access to the Internet's leading peering points means travel websites are easily accessible from many popular vacation destinations all over the world.
When considering their site's architecture, travel website providers need to take into account the increasing number of travelers who use their mobile devices to go online. Leveraging a CDN to optimize the delivery of their websites in a bandwith-constrained mobile environment is a smart play for providers.
Photo credit: Flickr