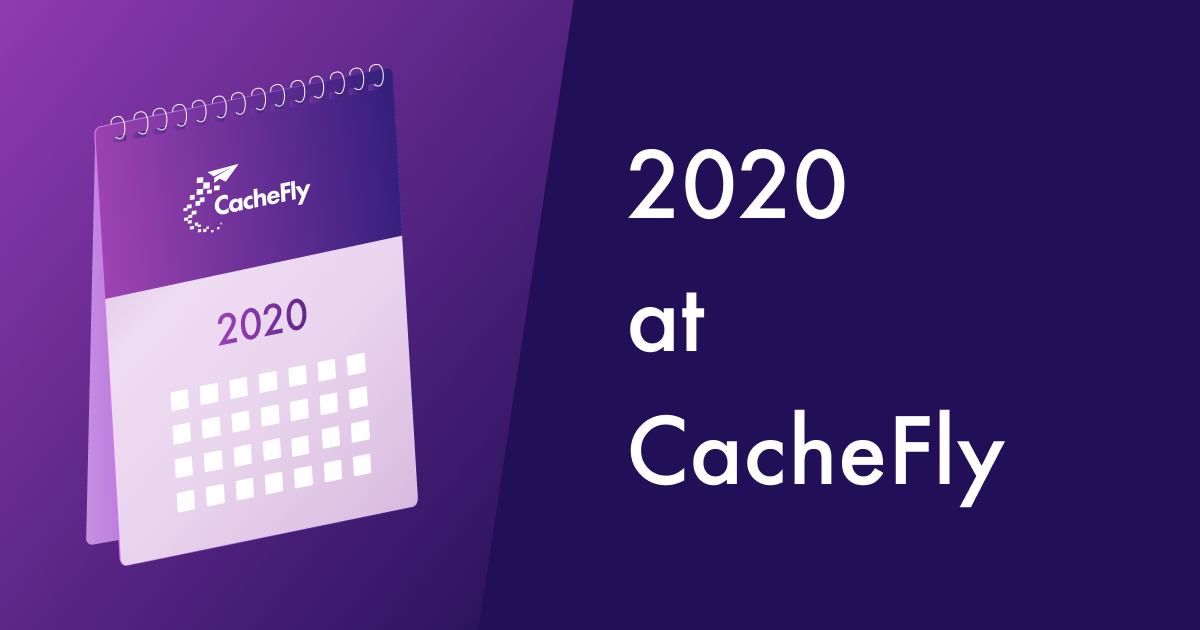 CacheFly 2020 Review
2020 was a rollercoaster year for everyone. We all had to navigate a complex environment. Here at CacheFly, we had a record-breaking year, and we'd like to share some of the highlights with you.
Rapid Global Expansion
CacheFly added PoPs in:
Stockholm, Sweden
Riyadh, Saudi Arabia
Querétaro, Mexico
Davenport, Iowa
San Juan, Puerto Rico
Phoenix, AZ, USA
Lima, Peru
Boston, MA, US
Fortaleza, Brazil
Buenos Aires, Argentina
Bogota, Columbia
Moscow, Russia
Istanbul, Turkey
Rio De Janeiro, Brazil
Santiago, Chile
Saint Petersburg, Russia
We added substantial peering in North America using tier 1 data centers and carriers. We expanded our global peering policy to bring our network closer to end-users with the lowest latency of any CDN. We upgraded our servers and switches globally, improving our speed and performance in every region while adding additional capacity. We utilized the latest AMD architecture for the fastest performance to provide our customers with the lowest possible latency and large cache storages to ensure a high cache hit ratio. All of our expansions have been part of our overall global strategy to help our customers entertain the world. As the CDN with the best throughput, the time to the last bite is minimal even on the largest files – meaning your customers get the best QoE no matter where they sit. We endeavor to be a part of an internet where every experience feels instantaneous.
Philanthropic Contributions
While our year was full of expansion and success, we watched as millions of people suffered the loss of jobs while impacted by the pandemic and natural disasters worldwide. CacheFly has been making donations to the World Central Kitchen for years, and we felt the need to increase our support this year. While working as a team to discuss ways we could help, we solidified "CacheFly Cares," our philanthropic effort to better impact our communities around the globe. All CacheFly employees are offered a 100% donation match to any charitable contribution they make. As our employees are spread globally to support our customers better, we wanted to empower them to impact their local communities. We all have causes close to our heart here at CacheFly, and we're all happy to have been able to help support them this year.
Ultra-Low Latency Streaming Product Launched
CacheFly partnered with StreamGuys to launch ULLS – our Ultra Low Latency Streaming Solution. When we added CacheFly's robust, global network to their expertise, we came up with an infinitely scalable live streaming solution that stretches into the hardest to reach places, with no buffering. With latency under 1 second, CacheFly's ULLS has become an instant leader for delivering video to end-users anywhere in the world.
Growing Our Team
CacheFly added many new team members to our crew with plans to add more in 2021. While we can't highlight every 2020 hire, we wanted to share with you some of the ones we're excited about! We're proud to have a staff of uniquely talented individuals who keep everything running smoothly and take the initiative to meet our customer's needs in a quickly accelerating market. CacheFly has spent the last few years honing a culture made up of proactive, clueful people invested in the company's future. Our new additions reflect the direction we're taking CacheFly in, and we couldn't be more excited for our continued growth and improvement.
Chris Rogers came onboard at CacheFly in September 2020 as our Director of Network Engineering and brings over 15 years of network engineering experience, spanning both service provider and enterprise environments. His background primarily revolves around designing highly resilient networks globally and building partnerships with other networks to enable the fastest data transfer possible.
Barry Whitley joined us as our Director of Solutions Engineering with more than 20 years of software engineering experience. He got started in the industry, building video streaming and social web applications for companies such as Neulion. In 2010 he moved into a Solutions Architecture role, and he has been working in the CDN and Edge Compute space ever since.
Megan Killion started working with the CacheFly team in February of 2020 and quickly scaled her role as our VP of Strategic Sales & Marketing. Megan was instrumental in our sales team's growth and planning our market strategy for 2020 and 2021. She brings 12 years of technical sales and marketing experience, helping companies achieve aggressive strategic goals.
Nick Kauten joined us as our Director of Sales, Americas bringing with him a decade of experience creating CDN partnerships with gaming, media, and entertainment companies. He made notable contributions to the sales teams at Highwinds and Level 3, helping to shape content teams and bring key accounts aboard.
Stephan James has an extensive and distinguished career in all things internet technology. Having worked with customers to provide mission-critical services since 2000, he brings a passion for the best technology and customer service to the CacheFly team as our Director of Sales, EMEA.
Jessica Mitchell brought to the CacheFly team over 17 years of sales experience following her time at CDNetworks as our Senior Sales Development Representative. She's a lifelong professional who prides herself on building relationships that lead to lasting partnerships.