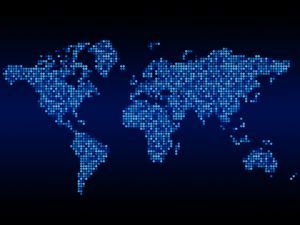 CacheFly is IPv6 Compatible
June 6, 2012 – CacheFly, the world's fastest Content Delivery Network (CDN) today announces compliance with Internet Protocol version 6 (IPv6), allowing CacheFly to deliver static web objects to customers without implementing additional configuration changes.
What's the big deal about IPv6?
The pool of approximately 4.3 billion IP addresses is set to deplete by 2014. This has been a growing concern since the 1980's with increased usage of broadband connections, compounded by mobile device and tablet usage, worldwide. Its successor, IPv6, launched today on "World IPv6 Day," where top ISPs and websites around the world are banding together to promote the launch with a 24-hour flight to test their readiness for IPv6.
This isn't just a technology issue…
Non-compliance with IPv6 can affect an organization's ability to reach their target audiences and achieve continued growth. Since IPv6 hosts are unable to directly communicate with IPv4 hosts, organizations that are non-compliant with IPv6 cannot reach customers using the new IPv6 addresses, and must rely on special gateway services for communication.
CacheFly is ready
At CacheFly, we know it's important to be compatible with IPv6, since you may not know in advance what your customers – or potential customers connect with. No matter the content delivery – whether it be fast and reliable delivery for websites, apps, podcasts, audio, online gaming, video, software or IPTV, the CacheFly CDN™ is fully compliant with IPv6 to ensure our customers are connected to the 'whole' Internet, thereby effectively reaching all of their global audiences.
Is your site IPv6 compliant? Test your IPv6 connectivity.