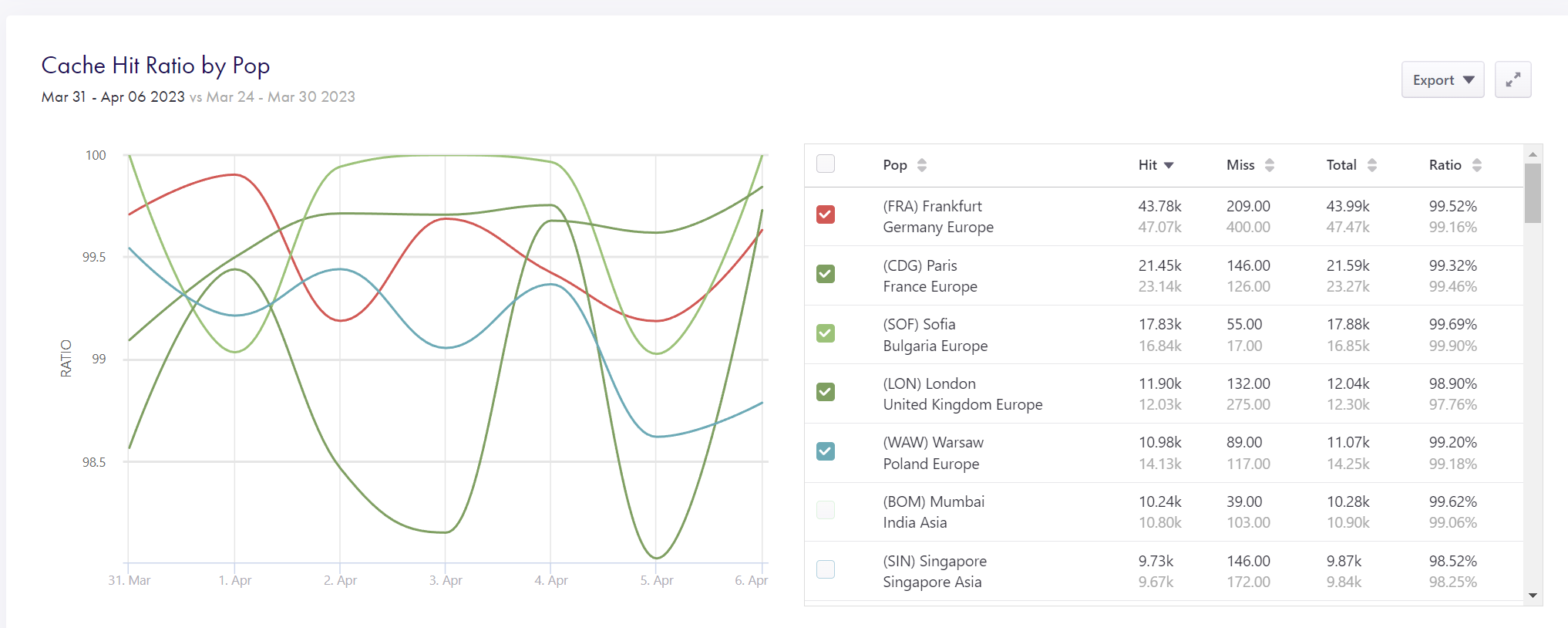 CacheFly Portal: March 2023 Quality of Life Improvements
Dear users,
Ever since we enabled self provisioning and signups in January 2023, we have been receiving constant stream of feedback from our customers. In March, we have been continuously releasing updates to make your CDN management easier to use as well as simply provide you with more options.
New Features and Changes
Cache Hit Ratio by POP – new report in your Analytics> CHR page that shows CHR based on PoP, in addition to Overall CHR report.
Auto HTTPS Redirect – redirects your http requests from origin to https on cdn without any headers needed from origin.
Context Aware API Help – Added Code Snippet and API Reference links on every Option in Services menu, with real code examples on how to use this specific option via API for your service. It includes your own API token, and is ready to use right away.
Portal app optimizations – Reduced size of application and improved speed on loading by up to 2x.
Bug Fixes and Minor improvements – 37 smaller bug fixes and improvements, in both desktop and mobile views.
Thank you for all the feedback, and more updates coming in April! If do not have CacheFly account, join CacheFly – world's fastest CDN now !