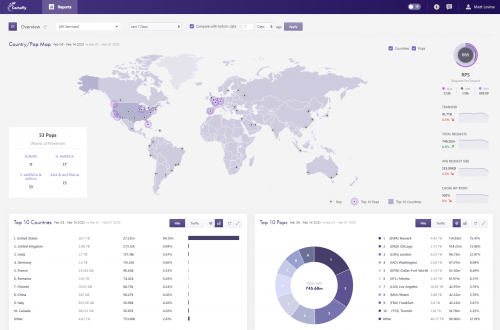 Cachefly Portal Update
Dear CacheFly users,
The Cachefly team has been hard at work with ongoing improvements to the customer portal.  New features are being made available to better serve customers and provide even more options. Portal upgrades will be going live across all accounts in the coming weeks.
What do I need to do?
No actions are required on your part; your access to new features will update automatically as we transition all CDN clients to the new service.  Migration is expected to complete by January 31st. 
What's Changed?
New customers will have access to the updated portal after account creation and existing customers will gain access to new features as accounts are upgraded. Existing customers are encouraged to check out the new features available to their accounts, and as always, we'd love to hear your feedback.
Completely new user management solution – allowing you to create users for your team with their own unique permissions sets.
Completely new API token management solution – issue API tokens with specific permissions, so that you don't end up giving your third party integration software or team more access than necessary.
Customers can now upload their own SSL certificates – no more need for a support ticket.
Two factor authentication support (including apps and tokens)
Statistical data available via new analytics view, accessible via API or spreadsheet download.
Easier menu navigation.
Fully functional on mobile devices, including chromebooks, tablets, and phones.
All functionality available in the Portal is now also available via API. https://api.cachefly.com/api/2.5/docs
Support
If you have any questions, please contact us at support@cachefly.com.