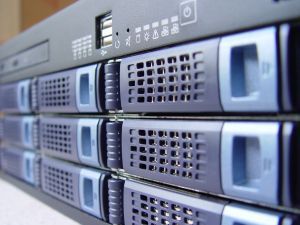 CDN industry trends worth noting
The technology sector is always evolving, but that doesn't mean you can't keep on top of the latest content delivery network (CDN) industry trends. There's obviously a lot happening, but by focusing on a few key areas, you can ensure that you are always on top of the information that you need to know for your duties. The biggest trends worth following today are an explosion of online media, significant price competition, and the rise of mobile computing, all of which are contributing to an increased demand for CDN services.
The explosion of online media
When it comes to CDN providers, one of the biggest industry trends is online media playing an increasing role in many businesses. Online stores now require increasing amounts of photos to show product details, while many content creators have to deal with streaming becoming the medium of choice for distributing podcasts and video. Additionally, many websites are now supporting HD and even 4K video, putting significant strains on traditional server technology. The rise of such technologies is going to increase CDN demands because multimedia is a hot aspect of the Web, and it's here to stay.
Significant price competition
Another one of the biggest industry trends in the CDN space is increasing competition causing CDNs to become affordable for virtually any sized business. In the past, running a CDN used to require large amounts of capital and expensive infrastructure. Now, server technology has become much more accessible, allowing more contenders to enter the marketplace at various price points. While CDNs are priced reasonably already, expect to see bandwidth and storage options become even more affordable as time goes on, specifically for high-end packages such as video streaming services. As an IT industry professional, it is vital that you keep your CDN pricing competitive, and remember that you will need to increase your capacity rapidly to keep up with increased demand.
Rise of mobile computing
Last but not least, another one of the biggest industry trends to keep in mind as a CDN provider is the rise in mobile computing. Consumers are increasingly accessing websites on the go, meaning they don't have time to sit around and wait for slow websites to load. This means virtually any company with a mobile online presence will need a CDN because it allows the client to serve core files based on the visitor's location. If a visitor is in New York, the site will be served from a Northeastern data center, while a customer in Texas can get their content served from a centrally located data center.
Image courtesy of Stock.xchng.