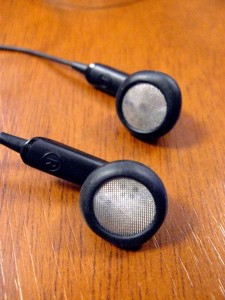 CDNs play major role as music service industry increases in popularity
On-demand digital music service providers are more popular with music fans than ever before. According to the Nielsen and Billboard's 2013 U.S. Music Report, digital music streaming is up 32 percent, with 118.1 billion streams accessed in 2013. This number includes audio streaming providers like Pandora and Spotify as well as on-demand video services like YouTube. While overall music sales are down by 6.3 percent, the shift in consumers' preference for streaming services reveals the increasing role CDNs will play in the industry.
Streaming music services are growing
Music listeners worldwide now have the option of streaming their favorite songs directly from the cloud, and the value consumers find in the convenience of these services cannot be overlooked. Along with the 103 percent increase in on-demand audio streaming, the approximate revenue generated in 2013 from streaming services was the equivalent of 59 million album purchases.
The recurring revenue model for digital music streaming services is already proving to be more profitable than brick-and-mortar or digital album sales. An average customer paying for a "premium" subscription account is worth $16 per year to a major record label versus the $14 per year a buyer of digital or physical music is worth, numbers generated by The Wall Street Journal indicate.
This is also exciting news for independent musicians and smaller record labels. Since anyone can make their music available on services like Spotify, which pays out approximately $0.006-$0.0084 per stream, music fans can enjoy a wider pool of music to draw from, allowing them to better support the artists they prefer. The ease of use of on-demand music service may also increase consumption rates, since streaming offers music lovers the option of listening at their computer or on-the-go with mobile devices.
The role CDNs will play in the future of music
Content delivery networks have played a major role in the growing popularity of music streaming service providers, and will continue to become even more important as the industry evolves. Offering on-demand audio and video files customized to fit every individual customer's preferences, is extremely bandwidth-intensive. The only cost-effective way to provide customers with fast and reliable streaming audio and video content is to partner with a high-performance CDN vendor that can supply access to a worldwide network of servers and ensure the best possible live-streaming experience.
Demand for music streaming services is growing rapidly, and the range of options that the industry will offer consumers will continue to evolve. High-performance CDNs will play a vital role as music fans seek out online audio and video applications that provide the best customer service experience available.
Photo credit: morgueFile