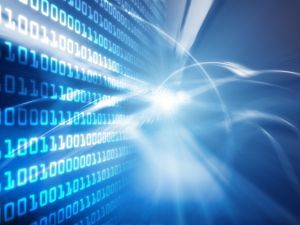 Cost savings: One of the biggest benefits of a CDN
Content delivery networks (CDNs) provide businesses that engage customers using media-laden websites with a host of benefits, one of which is cost savings. Companies currently using CDNs as part of their overall web strategy gain additional operational efficiencies from being able to focus on what they do best—developing meaningful content to offer to customers over the Internet—instead of spending time worrying about content delivery issues. Of course, an efficient business is one with a healthy bottom line, but let's take a look at other ways CDNs provide cost savings to the companies that use them.
Lower bandwidth costs for companies using CDNs
One of the most obvious cost benefits delivered to companies using CDNs is through lower bandwidth costs. A CDN that offers strategic access to key Points of Presence (POPs) close to the Internet's major peering points optimizes bandwidth efficiency and improves the delivery of rich media content, which provides noticeable performance benefits to your customers. Your company's bandwidth costs will go down as efficiency improves.
Additionally, a CDN with a rich reporting system that furnishes real-time analytics about your network performance and bandwidth usage allows your company to get the absolute most out of your investment in bandwidth and server technology. Make sure whichever CDN you choose also offers a predictable pricing option, so your company doesn't pay extra for peak usage times.
Easy scalability is another cost savings benefit of a CDN
A CDN needs to provide easy, seamless scalability, allowing companies to gain the cost benefits of economies of scale as they grow. The best CDNs treat their clients equally, whether they are a Fortune 500 company or a relatively small start-up organization. Your company can easily add network infrastructure at a fraction of the cost of running your own server farm.
Whether your company is in the gaming or IPTV industries, or provides rich media content on the web, your bottom line will benefit from using a CDN as a trusted partner in your network strategy. You can concentrate on your content and let the CDN focus on getting it to your customers—both quickly and efficiently.