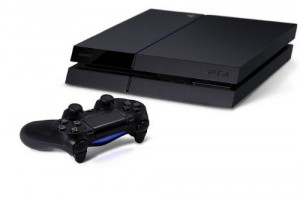 Could Sony games get a boost from PlayStation Now this summer?
At the January 2014 Consumer Electronics Show, keynote speaker and PlayStation Group President Andrew House announced a new effort to get Sony games into the hands of eager players. Instead of using physical media or digital distribution, this new service will leverage the power of the cloud to create a streaming experience that Sony hopes will change the way consumers purchase and interact with Sony games. The service, appropriately titled PlayStation Now, will aim to deliver consumers the game content they want in an on-demand format, similar to video content providers like Netflix.
Your games: Anywhere you want them
PlayStation Now will allow users to stream games to their PlayStation 4 home console and PlayStation Vita mobile console when it launches this summer. According to Ars Technica, the eventual plan is to roll this technology out to smart TVs, smartphones, and tablets, though no launch window has been announced for these additional platforms.
Producing a streaming library that users can access from anywhere requires an infrastructure that can support the vast amount of inputs necessary to execute a game successfully and without lag, a huge challenge. Though House didn't provide technical details during the announcement, we do know that PlayStation Now is built on technology established by streaming service Gaikai, which was acquired by Sony last year.
Using a streaming service with a proven track record and a quality content delivery network will enable Sony to provide gamers with a whole new game experience via true instant delivery. Though gamers are no stranger to buying games online, they still had to wait for lengthy downloads and install processes to complete before they could experience their game content. With the help of a strong content delivery network, gamers can begin playing as soon as they complete their purchase — no download or install required.
Could PlayStation Now solve the backwards compatibility problem?
One of the biggest complaints about the PlayStation 4 is that it isn't backwards compatible with PlayStation 3 games. While Sony announced at the console's launch that they were working on a solution, they provided no specifics. Judging from a leaked list of supposed Sony games set to be available on Playstation Now, it looks like many popular PlayStation 3 games will indeed become playable on the PlayStation 4 thanks to the service. According to The Sixth Axis, PlayStation 3 games like Darksiders II, Killzone 3 and Disgaea 4 are currently being tested on the service.
Delivering a fast experience without lag that can get gamers the content they want when they want it will be crucial to the service's success and an important test for the concept of game streaming overall. Microsoft is rumored to have its own streaming infrastructure in place (code-named Microsoft Rio), and if players respond well to PlayStation Now, it wouldn't be surprising to see a similar Xbox-branded service debut before year's end.
Photo credit: Wikimedia Commons