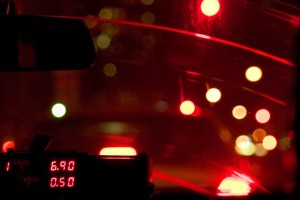 Drawbacks of pay-per-use for content delivery
Pay-per-use models are gaining traction in the IT world. This trend is largely due to the development and marketing of cloud services. Infrastructure, storage, software, and service platforms that require no upfront cost sound attractive to most small- to medium-sized businesses (SMB), as well as larger enterprises looking for IT flexibility. One of the appealing aspects of this model is that a customer can expect to pay little up front, and costs can scale with the growth of the business.
However, this is an idealized picture of how this concept works. As reported in Forbes, pay per use is not a savings guarantee, particularly if an organization does not make diligent and sophisticated efforts to understand true usage patterns. Crafting solutions with an understanding of usage can be an expensive undertaking on its own.
Pay per use is a real proposition for a content delivery network's (CDN) customers. We will examine how this model applies to content delivery, as well as some considerations to make before choosing it.

Like a taxi fare, pay per use for content delivery may catch you off guard
Pay-per-use content delivery models
A pay per use model for content delivery may charge a small rate in the order of fractions of a cent for each transfer. For instance, a pricing plan could spell out $0.05 per 10,000 HTTP requests, with a different rate for HTTPS requests. All charges accrue in a monthly billing cycle.
A variant on this model operates like a pre-paid cell phone. The customer loads money into an account, which is used up as services are rendered. The customer must reload this account before it gets exhausted, or delivery will be suspended.
Unpredictability
These models offer flexibility and the ability to get started on a small budget. However, they force the customer to make assumptions about the quantity of use that they expect from month to month. This means that rapid growth—the type that every company hopes for—can become prohibitively expensive from a content delivery perspective. This also means that there is added pressure for spikes in activity to actually translate into conversions.
Understanding user distribution
Pay per use also factors in variable rates that come from different points of presence (PoP). A business must understand the geographic distribution of delivery in order to prevent cost leaks. If a business can expect to serve the majority of its content in one country, there is no need to incur costs by replicating to locations across the globe. Like overall usage, this factor can be difficult to predict and can require extra analytical costs.
While the option to pay as you go for content delivery may be the best option for some organizations, it is important to note that it comes with caveats. Whether or not it saves money in the long run depends upon careful planning. Companies should also consider that budget forecasting for content delivery is far simpler with a recurring, predefined block of capacity.
Photo credit: Flickr