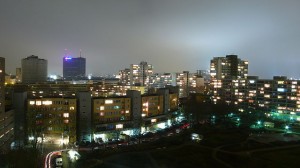 Flipkey and Airbnb rentals: How crowdsourcing is changing travel
If you've ever cringed when making reservations for an expensive hotel room, you'll be happy to know there is a new, unique way to travel that helps consumers avoid overpriced hotels. Online crowdsourcing initiatives like FlipKey and Airbnb rentals allow people to market their own home to travelers looking for a place to stay. You can reserve a whole house through these organizations for the fraction of the price of a hotel room, and they're often located in areas that offer a more authentic local experience than hotels in busy tourist districts.
Ensuring quality
FlipKey and Airbnb allow users to post reviews, rank homeowners and apartment renters, and even share their experiences on Facebook and other social media platforms. This provides a level of quality assurance that can help users decide where to stay, and the reviews go both ways — hosts can also rate their visitors. Owners count on visitors to be clean, respectful, polite, and to maintain reservation boundaries. The reviewing and ranking systems on FlipKey and Airbnb provide peace of mind for both the traveler and the homeowner.
Marketization
Airbnb and FlipKey make money by taking a portion of each reservation fee. While this may seem like going to a used car dealership and haggling with the middle man, it's not. The services provide a useful platform for both consumers and renters to save and make money on otherwise idle property.
According to Media Bistro, almost half of all travelers post reviews of accommodations after returning from vacation, and more than half of all travelers change their plans based on information garnered through social media. Services such as FlipKey and Airbnb rentals provide personalized experiences in line with this shift in traveler consumer choice. In 2012, Airbnb saw its largest customer base expansion yet, adding five million users in one calendar year. The hospitality industry is rushing to compete with crowdsourced travel options, and defines social media and mobile applications as central to the future of their business.
The most ardent travelers post terabytes of video logs and reviews documenting their travel experiences around the world. Seventy-six percent of all travelers post photos of their vacation to a social network, 40 percent post reviews of restaurants and activities, and 46 percent check in to locations using Foursquare and Facebook. To handle that level of data, websites require a caching solution that can efficiently stream video to mobile apps, tablets, and desktops. Caching solutions allow large volumes of multimedia to be stored at different points of presence throughout the Internet, allowing users to stream data that is warehoused close to their geographic location without delays, no matter where in the world they are traveling.
For travelers looking for a more unique, personalized vacation experience, renting an entire house or an apartment downtown beats the high prices found at many hotel chains. For homeowners or renters, marketing idle property on FlipKey or Airbnb can earn them some extra cash so they, too, can travel even more.
Image source: Wikimedia Commons