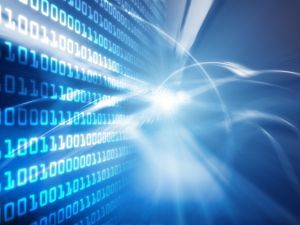 Google and content delivery: two sides that need one another
In terms of Internet traffic and content delivery, Google is very influential. Recently, the company experienced a serious disruption that caused many of its services to go down. As a result of the brief outage, an estimated 40 percent of network traffic simply stopped flowing through the Internet.
We are all aware of how large of a presence Google has, but after this outage, it became clear just how much influence the company really has over the Internet. Now that Google is aiming to become an Internet service provider (ISP), what are the implications for content delivery networks?
Good or bad?
Google's main service is search. Compared to its other services, such as Gmail, search is considered to be more front-facing. Google makes up 67 percent of the market share for search in the United States, according to Search Engine Watch. That means if Google's search component goes down, many users who use it for content delivery might think that the Internet itself is down.
But for companies that rely on the use of content delivery networks (CDNs), this can be a positive thing. Just because Google's servers are having issues does not mean that the Internet is completely out; it just means that some very popular services are not working. Sure, Google does have code in a lot of websites, but a majority of this code is actually ad networks and tracking.
Simply put, a Google outage is not good for the Internet as a whole, but for companies, especially those using CDNs, it does not mean disruption. Google's plan to become an ISP could affect that, if everything is closely tied together, but it is likely that Google will partner with telecom companies to ensure that does not happen. The company also has rules about building server-based networks through its Fiber offering to ensure service availability.
The Microsoft angle
Microsoft has been on a quest to become more of a services-based company like Google. It has been slowly building out its own cloud-based products like Outlook.com, a web-based email system similar to Gmail.
Microsoft also had a pretty large outage recently, one that took down Outlook.com for almost three days. Yet, in those three days, the only affected services from Microsoft were email, SkyDrive (Microsoft's file-hosting service), and its People app. This occurrence appears not to have put a huge dent in Internet traffic like the Google snafu did.
Interestingly, Microsoft has said that a caching issue in its Exchange ActiveSync mobile email protocol caused the issue. Apparently, ActiveSync was holding back the entire system—it had no other outlet. This also means that the problem was magnified by mobile devices trying to access email at the same time and receiving denial errors.
Bottom line
While companies like Google and Microsoft play a huge role on the Internet, it doesn't mean catastrophe if either one of them goes down. Google's outage is troubling, but companies that rely on CDNs do so because they know that, while the Internet is connected in many different ways, outages and downtime can occur at a moment's notice.
CDNs serve as a backup system if something goes wrong, such as an outage from Google, Microsoft, or any other large Internet company. While Google's and Microsoft's outages were outages of data rather than content, we must remember that content delivery is also data delivery. It is something you have to be ready for, and having a backup plan in place will save your company a lot of time, money, and headaches.
Image source: Flickr