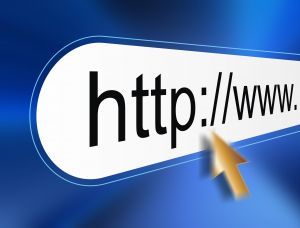 How to integrate a CDN with your CMS
When it comes to modern web development, content management systems (CMS) such as WordPress, Joomla, and Drupal have made the process of getting a website easier. However, many users often feel that because they use such a platform, they are too small to need or afford a content delivery network (CDN). In reality, CDN systems are priced at points that even the smallest businesses can afford. As far as need goes, there are many benefits to embracing a CDN—such as increased speed and reliability—without breaking the bank.
While implementing a CDN might seem complicated, if you use one of the previously mentioned CMS systems, integrating a CDN into your site can be done with a few mouse clicks.
WordPress integration
Wordpress is the most popular web platform on the Internet, making it a versatile tool for anyone who needs a website. WordPress is simple to the point that CDN integration is literally a three-step process. After setting up your website, simply install the W3 Total Cache plugin onto your site, navigate to the CDN section, and enter the details of your CDN provider. From there, you can save the settings, and your CDN provider will be linked to your WordPress account.
The plugin also has some additional features you can explore if you're very technical, but the CDN integration will function independently of the extra features.
Joomla integration
Joomla is another common CMS system that has a fairly simple CDN integration process. After setting up your Joomla website, install the CDN for Joomla! extension and then navigate to the plugin control panel. From there, you should be prompted to enter details from your CDN. As with WordPress, there is not much else to the process.
Drupal integration
Although Drupal is a complex system reserved for large-scale sites with diverse needs, integrating a CDN is a relatively easy process. Simply download the CDN Drupal module and install it on your site. You will be provided an interface to enter the relevant information from your CDN provider. From there, the content delivery system should be linked to your Drupal site.
Navigating the integration process
When it comes to integrating a content delivery network with your CMS, if you choose a reputable technology vendor, you don't have to handle the integration yourself. Most CDN providers are able to assist companies of all sizes, so when it comes to integrating a system with your website, the process is typically fairly simple. CacheFly CDN integrates seamlessly with many CMSs, including WordPress, Joomla, Drupal, Magento, and more. Start your free trial today and give your users faster delivery.
Start 2TB Free CDN Trial >
Photo credit: Stock.Xchng