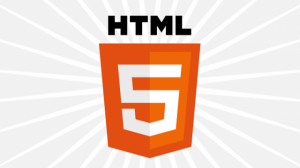 HTML5 features to see more widespread use in 2014
HTML5 is poised for increased adoption in 2014. As browser support improves for the new HTML standard, expect the popularity of proprietary, interactive Web solutions, such as Flash, to wane. More developers will implement HTML5 features on their own websites. Some technology pundits predict that increased HTML5 adoption will lead to more websites adding interactive features to make the sites more app-like and easier to render in either mobile or desktop form.
HTML5 video element to add interactivity
The addition of interactivity to the HTML5 video element is sure to pique the interest of online-content providers. Browser support for this new HTML5 element is expected to be largely implemented by the end of 2014. This interactive functionality allows the viewer to click on items or hot spots within the video, and includes enhanced metadata to better engage the viewer.
The applications for the new HTML5 video element are seemingly endless for advertisers as well as for news and sports content providers. Rich media producers need to ensure that the promised browser support is actually in place by the end of the year. With Flash usage continuing to decline, as W3Techs reports, expect Web browser developers to put more effort into the implementation of these newer HTML5 features.
Game developers moving towards HTML5
Another HTML5 trend shows that game developers are increasingly using the Web standard for game development. "We'll definitely be seeing more development in HTML5 and webGL, resulting in more games using these technologies being produced at the highest quality and with bigger budgets," said Ella Romanos, CEO of Remode Studios, in an article about 2014 game development trends in Develop magazine.
With more people using their Web browsers for playing games and watching interactive videos in 2014, HTML5's wider adoption means content providers need to be at their best when they deliver rich media content to customers. Because of this, working with a leading content delivery network (CDN) is the best way to implement the Web acceleration to provide superior performance for websites leveraging a wide array of HTML5 features.
Whether a site is still using Flash or a more modern HTML5 design, Web acceleration is needed for a state-of-the-art user experience in video, gaming, or music streaming. The smart content provider must look at partnering with a CDN to ensure the continued engagement of today's discerning Web user.
Image Source: Wikimedia Commons