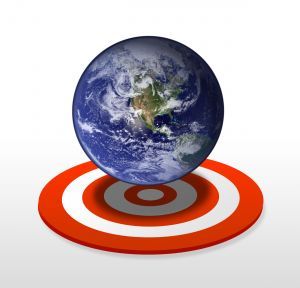 Improve landing page deployment with a CDN
One of the biggest challenges insurance companies face today is dealing with the fact that the industry is regulated at a state level, rather than a federal level. Varying regulation means that geographic targeting is a crucial feature for any insurance company's marketing campaign. In the past, targeted landing page deployment meant that insurance companies had to lease servers across multiple data centers, often for an astronomical fee. However, thanks to modern content delivery network (CDN) systems, it is possible for insurance companies of all sizes to effectively target their landing pages without breaking the bank.
What is a CDN?
A CDN is a network of servers scattered across the globe designed to boost your website's speed by serving content to visitors based on their location. For example, if your company's data center is located in Texas, content may load slowly for a visitor located in New York. A CDN will speed up this process by having the content load from a server close to New York. Similarly, a user in California would receive their content from a server located on the West Coast.
Cost advantages of CDN systems
One of the biggest advantages CDN systems have over traditional servers is that they typically offer a pay-as-you-go model, without contracts or long-term commitments. This is ideal for landing page deployment systems because you can purchase resources as needed and scale the system on the fly. Additionally, since CDN systems are designed to complement your main server—meaning they only serve core scripts and multimedia content—using multiple CDN servers nationally or globally is not likely to break the bank. These features provide cost savings that enable companies of all sizes to utilize targeted landing page deployment—an essential feature when every state has its own set of insurance regulations.
CDN integration 
Although implementing a CDN system might seem like a difficult task, in reality, most reputable content delivery network vendors have dedicated experts ready to assist you with integration into your website. The CDN vendor will be able to work with you to assess your needs and ensure that the system is configured properly, so your company won't need to waste valuable time focusing on technical matters. From integration onward, the vendor will handle all maintenance, allowing you to increase revenue while keeping overhead low.
Image source: Stock.XCHNG