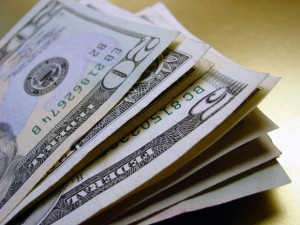 Improve online bill pay reliability with a CDN
One of the most widely utilized services of online banking is online bill pay services. Although the concept is fairly simple—providing users with the ability to send funds to service providers with the click of a mouse—the systems that power such features can be challenging to maintain. This is because, when processing financial transactions for customers, banks need to ensure that their systems are fail-proof in order to maintain compliance with industry regulations.
Dealing with multiple regions
Since your customers can access online banking services in any location—a friend's house, waiting for the subway, even an isolated beach—providing reliable service can be a daunting task. Whether you're a small bank that only accepts clients in a limited region or you're running an international institution, customers today want to access their funds quickly and securely regardless of their location.
In the past, catering to multiple regions would require access to multiple data centers and expensive servers. But thanks to content delivery networks (CDNs), businesses can enjoy a global reach for a fraction of what a dedicated server would cost per month. The biggest advantage of CDNs is that users can pay as they go, and you only need to purchase access to the servers you need. For example, if your bank only has clients in the United States, you can forgo purchasing CDN access in Europe and Asia. On the other hand, if you have clients located throughout the world, you can purchase CDN access on virtually every major continent.
How to choose a CDN provider
Most CDN vendors for your online bill pay systems will provide dedicated staff to handle integrating the service, regardless of whether the client has an in-house IT team. This ensures that internal staff can continue to focus on mission-critical work, while the CDN vendor focuses primarily on ensuring that the client receives the services they are paying for. One of the most important things to keep in mind with CDN providers is that they are typically pay-as-you-go, meaning that customers are rarely locked into a long-term commitment.
Photo credit: morgueFile