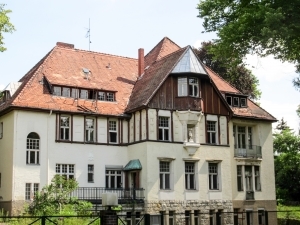 Improve virtual house tours with a CDN
One of real estate agents' biggest challenges is providing enticing virtual house tours so that customers can view any of the homes in which they are interested without needing to travel from location to location. Although virtual tours are effective tools for most agents, they tend to be resource-intensive, causing slow image-load times, which makes it difficult for buyers to view property details. A content delivery network (CDN) is a must-have for any agent who wants to implement virtual home tours successfully.
What is a content delivery network?
A content delivery network can complement existing servers so real estate agents' websites can better provide users with high-quality virtual house tours, which are vital for an agent's website to stand out from the crowd. Because a successful property listing typically requires providing the customer with an easily accessible and thorough view of the home, the agent's website will be filled with multimedia files which must be loaded rapidly to assist the customer in their purchasing decision.
High-performance servers tend to be expensive, but a CDN can achieve high speeds without breaking the bank. CDN systems allow users to purchase access to servers in specified regions so the site is optimized for visitors in a designated sales territory rather than the entire world. For example, an agent who primarily sells homes in New York City may want to purchase server access on the East Coast.
By using this geographic targeting approach, agents can ensure that they are paying only for services that enhance their business by increasing website speed for qualified customers. Additionally, because many CDN providers offer monthly retainers, agents can scale their services based on seasonal demand.
Choosing a content delivery network vendor
Although CDN systems sound intimidating, they are fairly simple to integrate. Many reputable content delivery network vendors will work with customers to ensure that the technology can be incorporated with ease with or without an IT team.
Photo credit: sxc.hu