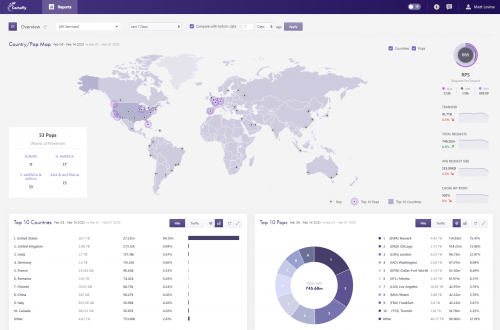 Smart Image Optimization Service
Dear CacheFly users:
We are pleased to announce the launch of CacheFly's Smart Image Optimization service, a remarkable solution for enhanced image processing. This service allows dynamic transformation and optimization of your images, ensuring faster loading times, improved user experiences, and reduced bandwidth consumption.
What does it do?
Our Smart Image Optimization service enables configurable predefined image transformations at specific path prefixes. You can now easily fetch images from designated pages and add watermarks, making customization a breeze.  We have developed intelligent logic that allows dynamic interpolation of collected information into transform commands. This means you can insert relevant data like filenames, request IPs, or image metadata into the processed images themselves. Get ready to deliver personalized and engaging visual content effortlessly!
How can I get it?
Enabling this service is as simple as adding our Smart Image Optimization script to your account and integrating it via our user-friendly admin UI. Experience the power of optimized images and unlock their potential to captivate your audience.