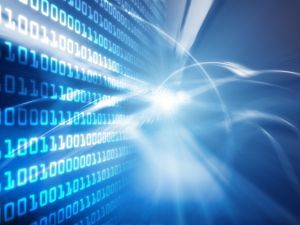 IP-based networks: Changing the landscape of today's media entertainment industry
The rules of media are constantly changing. Today, consumers no longer silently sit and wait for content as they once did; they actively seek out the content they are looking for. Old forms of broadcast media and cable are fading as people are able to choose what content they want, when they want it. This trend will only gather speed. How did media companies pave the way for IP-based networks to take over, and how will the industry adjust?
TiVo
The advent of TiVo in 1999 ushered in a new era of video content. With a TiVo device, consumers could record their favorite programming onto a computer hard disk. This allowed viewers to fast-forward through commercials and advertising—television's money-making machine.
TiVo may seems like an archaic device now, but it served as the blueprint for the future of IP-based content networks. Consider the idea that today's version of TiVo is a data center, and content delivery networks are able to cache IP-based networks through content demand.
The media sector has since been able to regain control of advertising with IP-based networks. When streaming content online, consumers cannot simply fast-forward through commercials like they could in the days of TiVo. No longer in danger of losing control of their content, advertisers and the media favor the idea of IP-based networks.
Cord cutting
The concept of "cord cutting" has been tossed around for years as a way for media companies to contend with a new paradigm for all types of content. With content sources like Netflix, there is little reason for a household to subscribe to the old-media style of cable or satellite channels.
Service providers would rather not admit it publicly, but they know all too well that IP-based networks are the future. Signs of this can be seen in the recent news cycle: Google is reportedly in talks to acquire the rights to NFL Sunday Ticket, an out-of-market sports package that broadcasts National Football League games that are unavailable on local television. Google would likely allow games to be streamed over the Internet.
ESPN is in talks to build out their IP-based offerings as well. Amazon is following Netflix's lead by developing its own original programming, available to Amazon Prime customers as part of a package deal with free two-day shipping for just $79 a year.
What's next?
Expect to see tech companies build media networks of their own to compete with established media. Content is the most important draw for users, and the more long-form content is, the more opportunities there will be for advertising and other up-sell prospects.
Tech-giant Apple is also moving toward platforms that allow for direct streaming of content. Its upcoming iTunes Radio will move the company away from traditional downloads to deliver content instantly. As the era of downloading winds down, so will the era of waiting for content to come at a specific time.
The media industry knows this, and while it has stagnated somewhat as companies like Netflix have come to dominate the market, the race is not over. New ways of utilizing IP-based networks are on the horizon as mobile devices and collaborative apps allow for more content sharing than ever before. We will see a more flexible, on-demand future—one that will offer a lot of opportunity for companies operating in content-based media.