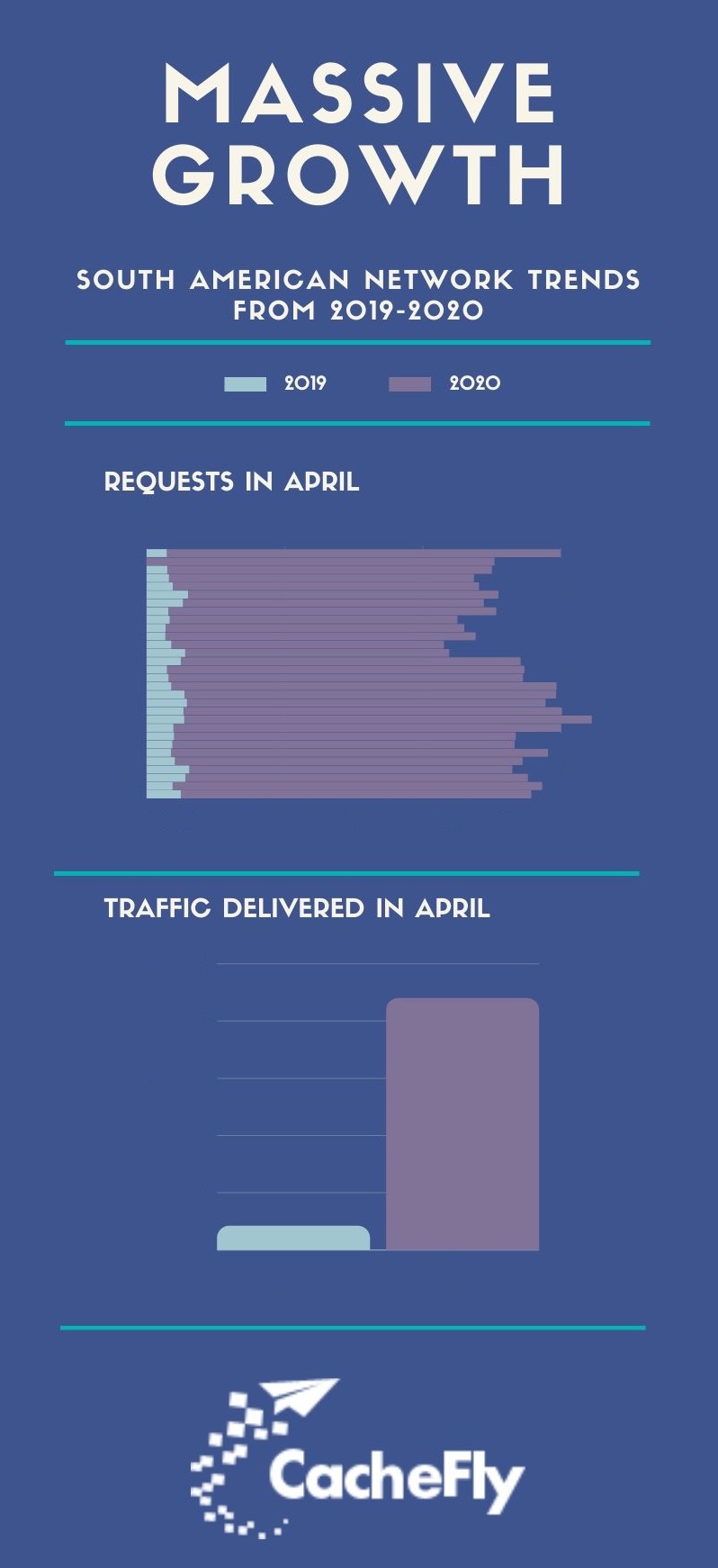 Massive Growth in South America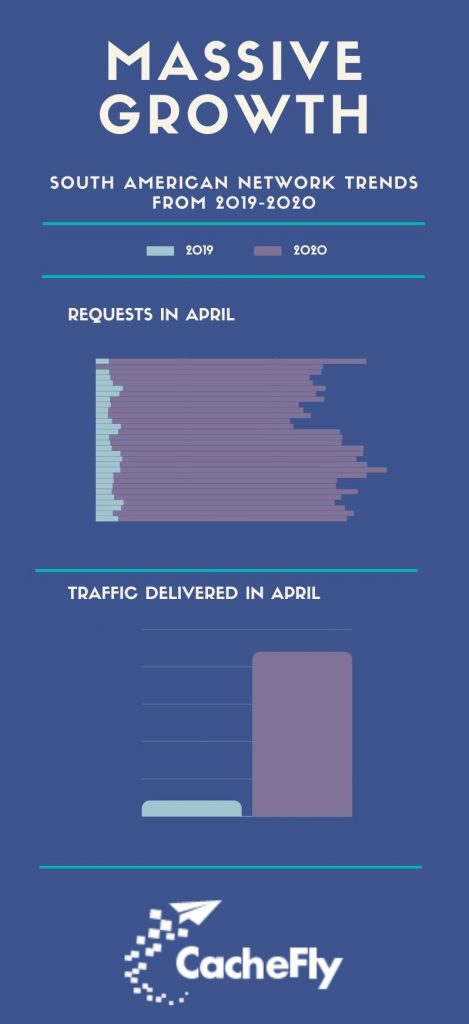 2020 has been a record-breaking year for CacheFly. We have completed significant network expansion in the first quarter, primarily focusing on South America. Since this time last year, CacheFly has added 6 PoPs in South America. Our expansion has allowed us to serve more traffic to the region than ever before. Latin America has been a growing market for years. There is more music, media, and games coming out of the region than ever before. As the internet penetration rates have improved, we have also seen an increase in demand for content delivered into the area.
CacheFly is serving ten times the amount of traffic in Latin America over last year. We have not only maintained but drastically improved our performance in the region while taking on a much higher traffic load. Under the increased pressure on the internet during COVID-19 we have continued to offer world-class performance to our clients and their end-users.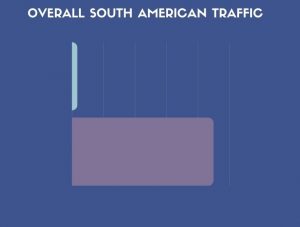 Regardless of how many PoPs we have, our capacity, or any other measurable, it is always CacheFly's first goal to perform above and beyond expectations for our customers. When choosing how to strategically expand CacheFly's infrastructure, we put our customers' best interest first – completing work without interruption to their delivery in ways that will best benefit their performance needs.
If you're looking for a CDN that will put your needs first, and align their goals with yours, let us know