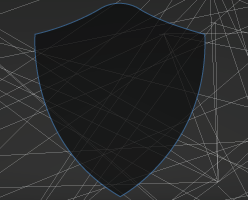 Maximize Your Security with Origin Shielding
Whether it's a new product launch, update, or in-demand podcast — spikes in traffic can be common. That's why you use a CDN.
But what happens when traffic surges cause an overload of requests to your origin servers? That's right. Your servers become overloaded and latency occurs — even if you use a CDN.
At CacheFly, we want all of our customers to succeed, that's why we maximize your security with Origin Shielding. We protect your origin from an overload of requests — by caching requested content to a surrogate server, so you can reap the full benefit of CacheFly.
How does Origin Shielding work?
Our origin shield protects your origin servers by automatically designating a POP for requests in the event of a cache miss. The designated POP will then make a request back to the origin to pull content, thereby preventing massive amounts of worldwide requests from hitting your origin servers.
Benefits of our Origin Shielding:
Maximize security and mitigate risk by protecting/shielding the origin.
Ensure the fastest performance by eliminating the risk of a cache miss.
Get an extra layer of security without any added cost.
Experience the fastest throughput performance — without sacrificing security. Get started with our free trial today.