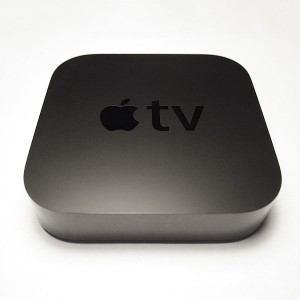 Media streaming: Apple TV vs. Roku
As more and more consumers look to the power of streaming services to supplement (or in some cases, replace) traditional TV network-based entertainment, it is important to consider the different media streaming devices that are available. Though there are plenty of choices, two stand out among their peers and are the most widely adopted: Apple TV and Roku. Both of these devices feature fast video streaming and intuitive operating systems. But what makes each of them unique, and which has the most to offer? That depends on what type of media consumer you are, and what features are important to you.
Are you an Apple fanatic?
If you regularly buy media on iTunes and have one or more Apple devices (iPhone, iPad, or even iMac), then Apple TV might be for you. Not only will Apple TV automatically give you easy access to content you've already paid for through Apple's iCloud service, but it has a few other features worth noting if you own other Apple devices.
Chief among these features is AirPlay, which lets you stream music, photos, and videos directly from an iOS device. If you have an iMac you can also use AirPlay Mirroring, which displays content from your desktop, including flash-based video. For example, even if you don't have Hulu Plus, you can stream content from Hulu's website onto your iMac and use AirPlay Mirroring to then view the content on your TV.
Discovering new shows
If you love checking out new shows, Roku may be the device for you. Roku's integrated operating system allows users to search more than 750 applications for any program, without even launching an application. This tool is great for discovery, and it is the first "universal search" feature available on a media streaming device.
Factoring in YouTube, Netflix, and Amazon Prime Instant
If you enjoy watching content on YouTube, Apple TV is your best bet. According to CNet, Roku doesn't have native support for YouTube. There are enterprising ways to get around this shortcoming, but if you want simple plug-and-play YouTube functionality through a dedicated app, you won't find it on Roku.
Both Apple TV and Roku feature access to media-streaming heavyweight Netflix, but Amazon Prime Instant is currently only available on Roku. Though this service might appear on Apple TV sometime in the future, those who wish to stream content from Amazon should stick with Roku for now.
The verdict
Both Apple TV and Roku have benefits and drawbacks. Though neither device is truly "one size fits all," you can get a media streaming device that fits your needs and provides access to the content that is important to you. If you already own Apple devices and enjoy watching content on YouTube, Apple TV is likely the device for you. If you would like to be able to discover new content easily and watch content from Amazon Prime Instant video, then Roku is your best bet.
Photo credit: Wikimedia Commons