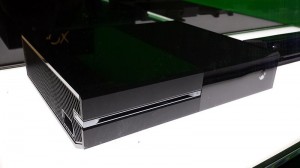 Microsoft Rio reportedly bringing game streaming to Xbox One
Game streaming has had a rough start. Last generation, the OnLive console worked as a proof of concept for game streaming as a whole, but ultimately failed to strike a chord with consumers, who were largely still invested in the Microsoft, Sony and Nintendo ecosystems and didn't want to add another console to their lineup.
However, where OnLive failed, Microsoft may be making some profit if recent rumors prove true. According to several well-sourced reports, Microsoft is working on its own game streaming service, tentatively named Microsoft Rio, according to GameSpot.
New possibilities
This new game streaming service will be tied to Microsoft's flagship Xbox One console and reportedly will allow users to stream games from their Xbox One to other devices in the house, including tablets and smartphones.
Though this type of streaming is certainly an exciting development, what could make Microsoft Rio a real "killer app" for the Xbox One is if it is used to stream full games to the console from the cloud like OnLive did several years ago.
According to the GameStop article, the possibility is there for full Xbox 360 games to be streamed to the Xbox One, which could pave the way for Xbox One games to be streamed in the future.
Directing consumers away from physical media
So why would streaming games be a big deal? Well, for one thing, it could reduce the reliance of consumers on disc-based media, which has been a point of some contention between game developers and consumers. Though the large secondary market for video games is partially to blame for this, the real issue is that game development companies have done a poor job of showing consumers that digital distribution is a better alternative than physical media. Not only can digital distribution get gamers the content they want faster, but games that are streamed from the cloud could theoretically provide instant access for gamers (no download necessary).
Microsoft Rio could also drastically reduce the cost of video games, which would help bolster the Xbox One's position in the market. Though the cost of physical media would remain unchanged, Games that are compatible with Microsoft Rio could be sold digitally for much less.
Though physical media is still a big part of the video game landscape, the introduction of Microsoft Rio could be another small step toward getting gamers away from this antiquated distribution method and into the future. OnLive proved that game streaming can work, and now that Microsoft is supporting this technology, the only thing left to do is to get gamers on board.
Photo credit: Wikimedia Commons