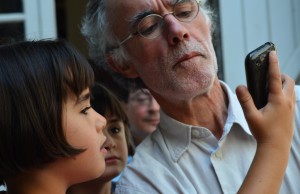 Mobile technology faces a traffic explosion that will make CDNs critical
Content delivery networks (CDNs) have helped turn the web into a rich media experience and have achieved impeccable reliability. Through many years of refinement, CDNs have optimized the navigation and viewing experience within the PC browser. However, they are adapting to the next great challenge in content delivery: the mobile technology traffic explosion.
Cisco's recent Visual Networking Index for mobile traffic captures this looming situation perfectly. Global traffic grew 70 percent between 2011 and 2012, but this is minuscule compared to the increase to 10 exabytes of monthly worldwide demand we are projected to see by 2017. However, through mobile CDN, people can enjoy a high level of availability and a smooth end-user experience through their hand-held devices despite the incredible surge of traffic that mobile networks will face.
Unique challenges of mobile CDNs
Mobile traffic forces novel challenges onto CDN technology. The success of a traditional CDN depends upon caching and locality. The characteristics of the content, such as dimensions, do not typically factor in as greatly as the protocols, algorithms, and topology of the network. Furthermore, when accelerating content to stationary hardware, we can expect a fairly level system performance. Most non-mobile devices will be able to handle the content without issue.
We cannot make such assumptions with mobile technology. The number of device configurations is massive. Providers must be prepared to serve content to 3G and 4G users with a consistent level of quality. Screen dimensions, operating systems, display capabilities, and raw computing power vary greatly even across the same device families. In fact, differences in carrier network infrastructure and choice of technology (GSM, GPRS, CDMA, etc.) can also lead to unpredictable swings in performance.
Furthermore, mobile access patterns are different from those of the traditional web. Though mobile delivery of rich content such as video is increasing, it vies for bandwidth with many smaller requests and background updates inherent in mobile applications. Much can be done to optimize the flow of background data, as well as content types that see heavy access on mobile networks, such as email and social media updates.
Competing in the market without a mobile strategy will be unthinkable in the near future. Furthermore, the demand for high-performance enterprise mobile applications is beginning to reach parity with consumer-facing applications. Fortunately, mobile CDNs will allow us to ensure the success of mobile strategies despite the challenges detailed above.
The mobile CDN solution
Network awareness is the cornerstone of CDNs, but a mobile CDN must tackle the added nuances of carrier infrastructure and mobile technology protocols. For example, there will be an increasing need to factor in the traveling power user who accesses large amounts of data on mobile networks all over the world in relatively unpredictable patterns.
However, power users and casual users alike are hungry for rich content. Video now accounts for over 50 percent of mobile traffic, and demand for high-resolution imagery has increased as well. Upwards of 90 percent of users routinely share video with peers, and a Gartner study has shown that 60 percent of enterprise users now have work-related needs to access rich media.
For these reasons, mobile CDNs need visibility into the target device. By tailoring delivery to user hardware, the mobile CDN can provide content that is optimized for variables such as screen size and processor power. This facilitates transcoding, dynamic loading of lower resolution images during traffic spikes, and a range of other sophisticated techniques that ensure an optimal user experience. We must combine all of these factors to overcome the compounded challenges of mobile delivery.