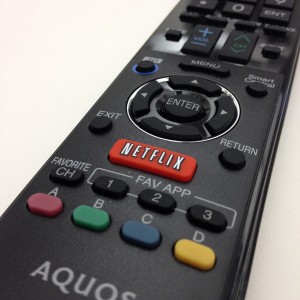 Netflix streaming could be coming to a cable box near you
Netflix streaming is a popular fixture of the current media landscape, but its one shortcoming is that it is not as widely available as regular broadcast and cable TV. The company is eyeing a move to cable set-top boxes in the future, so that may not even be a problem.
Expanding horizons
According to USA Today, Netflix is in talks with cable companies including Comcast, Time Warner, and Suddenlink Communications, to have the Netflix app appear on set-top boxes, letting users stream directly from their cable company. If the deal goes through, Netflix's reach would be wider than ever, and the service could open itself up to thousands of potential new customers.
An overseas model?
This kind of streaming deal would be a first in the United States, but Netflix already has similar deals with Virgin Media in the UK, Waoo in Denmark, and Com Hem in Sweden. If Netflix uses these examples as a model for a US-based system, users will be able to simply press a button on their remote control to log in to a Netflix streaming app, developed for each specific cable company and deployed wirelessly to digital boxes.
Though the cable companies do not provide Netflix as a service (like they do for premium channels like HBO), they might benefit from adding Netflix access to their set-top boxes as consumers look for new ways to watch streaming video in the highest possible quality. The promise of convenient, set-top access could persuade consumers to switch to a cable company.
Potential issues
However, there are some possible issues with this deal that run deeper than simply including an application on a cable box. Chief among these is the fact that Netflix wants cable providers to connect directly with Netflix's internal content delivery network, passing distribution costs on to them. Add this to the fact that cable companies still view Netflix as a rival, especially as the streaming service delves deeper into the original content business, and the prospect of getting Netflix onto cable boxes becomes far more complex.
If Netflix can broker a deal with cable companies in the United States, it could be a win/win for consumers and cable companies alike, making video streaming even more of an integral part of modern media consumption.
Image source: Flickr