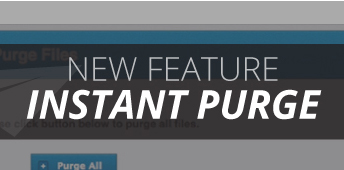 We can purge your edge cache. . . Really Fast
Are you annoyed by waiting for things to happen?
Fed up with micro-managing web updates?
Wouldn't you rather say, "make it so…" and move on to the next item in your to do list?
US TOO!
Introducing CacheFly's new and improved Reverse Proxy purging system. We've now managed to update edge cache and measure it in milliseconds. Take a moment to watch our demo video, which demonstrates what we mean by 'really fast'.
Whether you have 5 or 5 million objects, our instant purging system can handle it all.