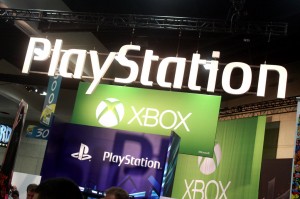 Next-gen console gaming goes all-in with CDNs
Console gaming is set to make the leap into the next generation as industry heavyweights Sony and Microsoft prepare to launch new systems this fall, each boasting powerful hardware improvements. Though clearly still a necessity, flashy 3D graphics and lightning-fast processors are learning to share the spotlight with the growing importance of CDNs in modern gaming. Sony's PlayStation 4 and Microsoft's Xbox One both leverage state-of-the-art CDN services to push fresh content to users. In this blog, we will take a closer look at the different strategies each console employs.
Shared vision
Both Sony and Microsoft have traveled similar roads to their current console lineups. What started out as niche gaming products have taken on a much broader role in digital entertainment today. The idea of delivering on-demand content through high-speed Internet connections has allowed PlayStation and Xbox to become go-to devices for all-purpose media consumption. From Netflix to full game downloads, these two consoles utilize CDNs to provide comprehensive media-streaming capabilities. Though Microsoft and Sony clearly share many of the same CDN strategies, their approaches to online gaming have begun to diverge.
PlayStation 4's take on CDN
In addition to game distribution, movie rentals, and music streaming, Sony's latest console differentiates itself from the competition by making it easy for gamers to share their latest achievements. In cooperation with popular game-streaming service twitch.tv, PlayStation users can press a dedicated button on the DualShock 4 controller to instantly begin capturing and uploading video to stream across the Internet.
Another handy feature of the new PlayStation looks to build upon the limited remote-play services that the previous generation flirted with. All games developed for the PlayStation 4 will be required to work out-of-the-box with Sony's Vita handheld device. This means gamers will be able to stream full PlayStation 4 games right to the palm of their hands. Think of it as CDN on a much smaller scale.
Xbox One shifts online
Though recently reworked, the original intent of the Xbox One was to push Microsoft's gaming arm fully online. With an initial requirement of maintaining a constant Internet connection, Microsoft hoped to use modern CDN technology to build a more feature-rich console gaming experience. Options like Skype-calling, game-casting, and evolving achievements help create a more social and dynamic online experience. These features continue the trend of satisfying our growing dependence on Internet connectedness with new forms of online social entertainment.
Social gaming isn't the only way the new Xbox leverages CDN technology. With access to more than 300,000 Xbox Live servers, according to Data Center Knowledge, games requiring extra heavy workloads can have some rendering processes handled in the cloud and pushed seamlessly back to the console. In this way, the Xbox One will be able utilize CDNs to cut down on game lag and provide a smoother console-gaming experience.
A bright future
It seems like such a short time ago that console gaming was confined to a single-player, solitary affair. Bolstered by high-speed, low-latency CDNs, today's consoles bring unprecedented performance and social capabilities to the comfort of your living room. As console gaming increases its use of a cloud technology that continues to innovate at a breakneck pace, traditional console limitations will fall by the wayside. With fewer hardware limitations, the future of console gaming is shining bright as ever.
Image Source: Flickr