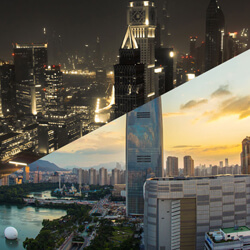 Now Serving Dubai and Seoul
I'm pleased to announce that we've just added edge locations in Seoul and Dubai to better serve your users in both regions.
Over the past few years, we've been rapidly expanding our network coverage with strategically placed edge locations to provide your end users with the fastest content delivery. The new additions bring our total PoP count to 43.
If you're an existing CacheFly customer, no custom configuration is needed. Users who request content around Seoul or Dubai will automatically receive content from the new POPs. For new customers, special pay-as-you-go pricing for Dubai will begin at 17¢/GB for the first 10TB, while delivery from Seoul starts at 15¢/GB for the first 10TB.