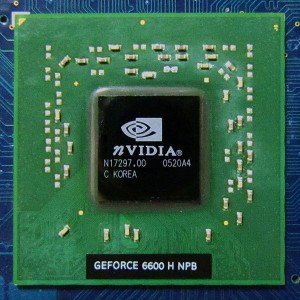 NVIDIA GameStream brings local PC streaming to your TV and SHIELD handheld
NVIDIA has released a huge update for its SHIELD handheld gaming system, which includes a new feature that allows users to stream games from their PC.
Known as GameStream, this feature lets users stream games from their personal PC library directly to the SHIELD over a local network. Users can also now put the SHIELD in "console mode" by connecting it to an HD TV. According to PC Mag, the SHIELD will output 1080p video to the screen (as opposed to its regular 720p).
Though plenty of PC gamers are happy to play in the comfort of their computer chair, the GameStream service from NVIDIA gives PC fans additional options. If they want to take their game on to the couch and play with the handheld SHIELD, they can do that. If they would rather experience the game in HD on a big screen, that's an option, too.
If the GameStream feature becomes a big feature for the NVIDIA SHIELD, it could pave the way for cloud-based streaming, in the same way Apple TV switched from local to cloud streaming earlier this year. Such an option would be a tantalizing prospect for gamers, as it would no longer require them to have their PCs on and consuming power (beyond perhaps an authentication phase). As long as this cloud-based service finds ways to eliminate lag from the experience, then full-streaming games on the NVIDIA SHIELD could become a reality in the near future.
Game streaming as a whole is expected to become a solid trend in the next several years. Both Sony and Microsoft are looking to create streaming services for the PlayStation 4 and Xbox One. If these services take off, they may overtake traditional downloads and even games on disc. Instead of waiting for a game to download, or waiting to purchase it from a physical store, gamers can purchase and play in moments. This type of on-demand experience is expected to mirror video-on-demand services like Netflix and Amazon Prime. Though the GameStream service may not be a fully realized streaming solution yet, it is a solid start that could pave the way for streaming on home consoles in the future.
Image source: Wikimedia Commons.