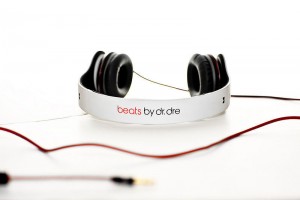 Online music services industry grows with the addition of Beats Music
Beats Music entered the online music services fray this past month, trying to make a name for itself among stiff competition in a crowded marketplace that includes stalwarts like Pandora, Rdio, and Spotify. However, Beats Music is trying to establish itself as more than just a streaming service. Thanks to several corporate partnerships, Beats is marketing itself not only as a streaming service, but also as a music curation service.
The premium-only difference
One factor that immediately sets Beats Music apart from competitors is that its business model bypasses any type of ad-driven free service. While other streaming music providers like Pandora and Spotify rely on free users eventually upgrading to premium paid subscriptions, Beats Music is trying to use its unique curation feature to build a premium-only service, foregoing any type of free offering outside of a short trial period. Though this could change in the future, the service's premium-only model makes it an outlier in the current market.
What users are getting
Aside from playlists created by the likes of the Academy of Country Music, Rolling Stone, and even the Ellen DeGeneres Show, users who sign up for Beats Music will also receive access to 20 million tracks for both online and offline listening. Users can either stream music directly from the service or download tracks instantly from anywhere in the world. Giving consumers the flexibility to decide how they want their audio delivered is certainly a boon to Beats Music, but services like Spotify Premium also offer the same flexibility via their own content delivery networks (CDNs). CDN usage has become a huge part of the music streaming industry. Consumers crave flexibility, and music streaming services that use CDNs can give them the ability to listen to their music when and how they want.
Will Beats Music be the next big thing?
Though Beats Music is just a few weeks old, reviews of the service have been mixed, with many saying it doesn't bring enough new features to the table to really compete with other online music services. Android Central criticizes the current UI and says that the experience of opening the app and looking for specific, non-curated music "ranges from inconvenient to frustrating" and goes on to conclude that "for the average listener, your money can be better spent elsewhere." It will take a few more weeks before any metrics data from the service becomes available, but if early reviews are to be believed, Beats Music will need to make some serious changes if they want to keep up with the competition.
Photo credit: Wikimedia Commons