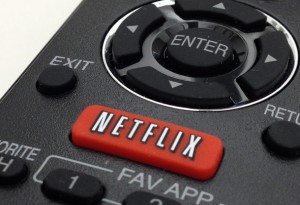 Online Streaming for Season 2 of 'House of Cards' Reaches Fever Pitch
When Netflix debuted the second season of its hit original series "House of Cards," expectations were high. If early projections are correct, it appears this premiere was even bigger than many had expected. Broadband technology firm Procera Networks estimated that as many as 634,000 viewers tuned in during the season's first weekend, Variety reports. Although this data is estimated and Netflix has yet to release official viewer metrics, this early online streaming figure is still very impressive and would represent more than 2 percent of Netflix's reported 31.7 million subscriber base in the United States.
Is Online Streaming Really the Future of TV?
Netflix has been saying that online streaming is the future of television for a while now, and the company's bold statement may be coming true. The company's subscriber levels have been on a steady increase since the service began to push original content, and many are anticipating that the premiere of the second season of "Orange is the New Black" will break online streaming records again. Outside of Netflix, streaming in general has been gaining in popularity. The Sochi Olympics were streamed by 2.1 million users during the USA-Canada men's hockey semifinal game, according to a TV by the Numbers press release.
Keeping Online Streaming Consistent in Times of High Traffic
Despite the popularity of the debut of the second season of "House of Cards," Netflix was able to keep its streaming content delivery consistent, and users didn't see any interruptions in service. Keeping this level of consistency is key with any streaming video service, and scalability is a must. As streaming becomes such an integral part of the content-viewing landscape, ensuring your content is delivered reliably by a CDN is key to ensuring you never have to deal with service interruptions or poor quality. One of the big reasons why CDNs are a perfect solution for video delivery is their ability to scale up to increasing demand. If content streaming falls in quality due to large demand, or worse, if your content fails to load (as was the case with the "True Detective" finale on the HBO GO service) consumers won't be forgiving.
Photo credit: Flickr