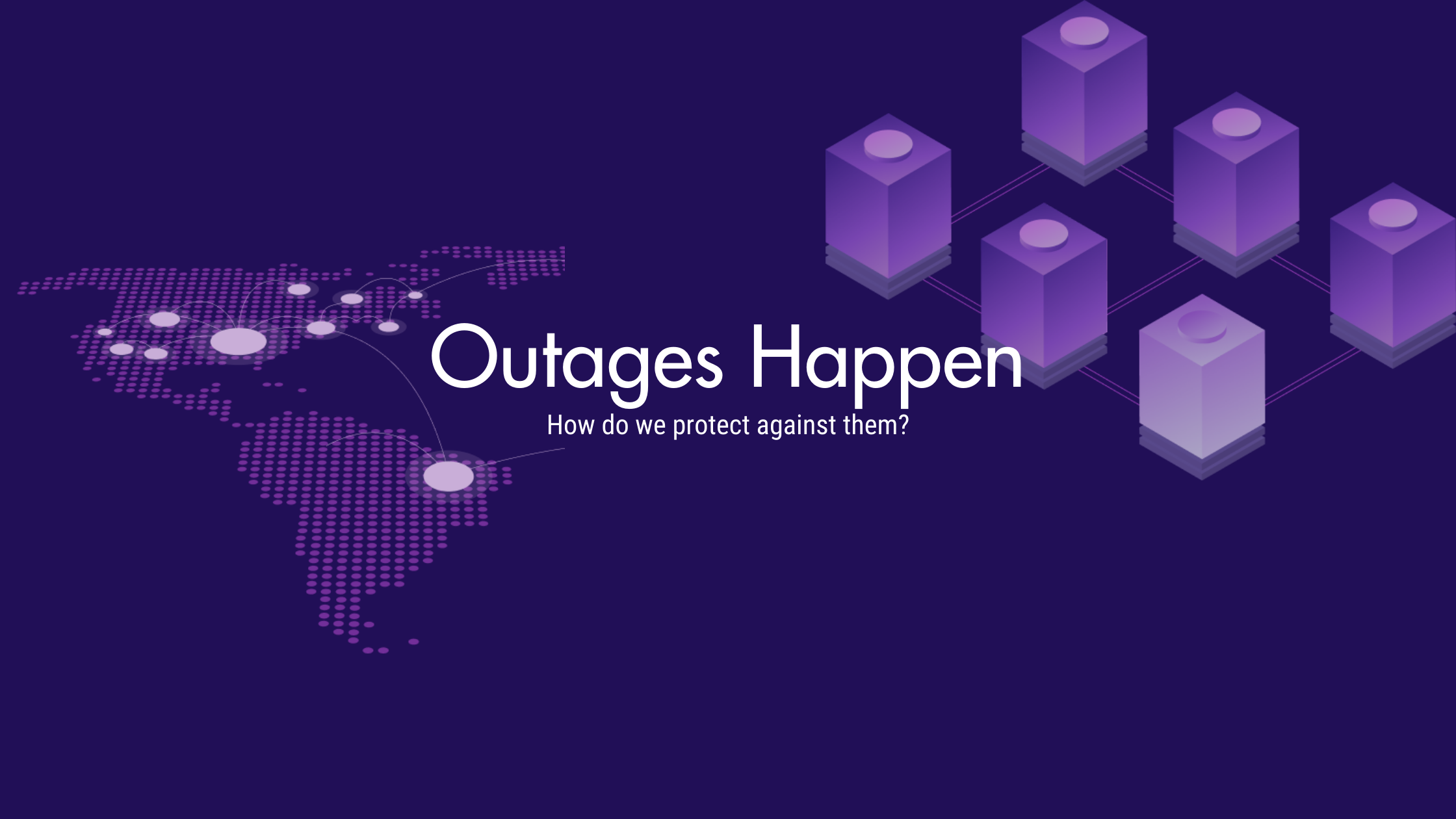 Outages Happen
As the title says, outages happen. If they didn't, there'd be a much less compelling argument for going multi-CDN with a load balancer like Constellix, System 73, or NS1.
Tuesday, there was a pretty substantial one. High-profile sites like PayPal, Stack Overflow, GitHub, and Reddit were down. The internet got a bit nervous, as is to be expected. I'm sure there is an explanation for what happened, and I'm not the right technical resource to dive deep into that. However, I can tell you that this wasn't the first outage to impact the internet heavily in the past year. It likely won't be the last.
How We Got Here
We knew a mass digital migration was coming. For the past six years, I have discussed with colleagues at multiple organizations, especially here at CacheFly, how we scale the internet to support more users consuming larger files than ever before. Things are changing. 5G is here. Videos are streaming in 4K, and 8K is right around the corner. The standards that worked a decade ago won't sustain us now.
Where We're Going
A few months ago, CacheFly posted a blog post about how we've started peering to help create a healthier internet, but that's not enough. To make the internet stronger, faster, and more robust for everyone, companies like ourselves must start working together to build infrastructure that will scale long past the COVID spikes.
We're still playing around with ideas on making that happen, and I'm sure it won't be a magical overnight shift from competition to collaboration. CacheFly is already getting behind the standards in the Streaming Video Alliance to make multi-CDN much easier to roll out. We're focusing on how to make initiatives such as this more common.
What To Do Today
If you need help right now, CacheFly has engineers standing by today to help you spin up a DR plan. We have the technical resources to assist you if you need some extra horsepower.
We recommend multi-CDN for those who have suffered outages this year, and we have lots of partners who would be excited to chat with you about load balancing. We'll work with them to do the heavy lifting so your engineering teams aren't more overwhelmed. On our end – if you have suffered an outage this year from your CDN that lead to downtime, we can get you set up ASAP. We know how devastating downtime can be to financials. So you let us know what you need – we love building custom implementation plans for our customers. We're here to help!

One of the things today's outage highlighted was that relying on a CDN's unique features can make multi-CDN a non-starter, however, we are frequently able to duplicate functionality with our completely customizable stack so if you think you can't do multi-CDN because you're relying on specific features, reach out and ask!
Fill out any web form on our site with "outage" in the text box or send an email to contact@cachefly.com, and we'll get started making you more scalable and robust today!